Three from DePauw to Contribute Programs to Indiana Women's Expo
February 27, 2017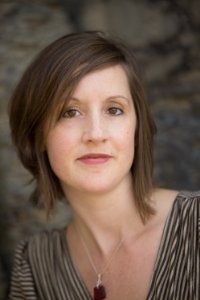 Sarah Gerkensmeyer, award-winning author of What You Are Now Enjoying and 2001 graduate of DePauw University, will present the opening address Saturday at the inaugural Clinton County Women's Expo. The event will take place this Saturday, March 4, from 10 a.m. to 4 p.m. at Indiana's Frankfort Community Public Library.
The day's events will also include a painting exhibition by Barbara Fields Timm, who has served as an assistant professor of art at DePauw, and Eileen Emison Booth, a 2001 graduate of the University.
Learn more here.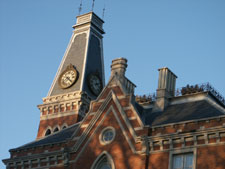 An English (writing) major and Media Fellow at DePauw, Sarah E. Gerkensmeyer was the winner of the 2016 Eugene and Marilyn Glick Indiana Authors Award for "Emerging Author." The award and its $5,000 prize goes to a writer who has published no more than two books during his or her lifetime. A graduate of Cornell University's M.F.A. program, her first story collection What You Are Now Enjoying, won the Autumn House Press Fiction Prize, was longlisted for the 2013 Frank O'Connor International Short Story Award, and was selected as Late Night Library's Debut-litzer Prize.
Back