DePauw Co-Commissions New Opera, The Last Dream of Frida & Diego
August 3, 2017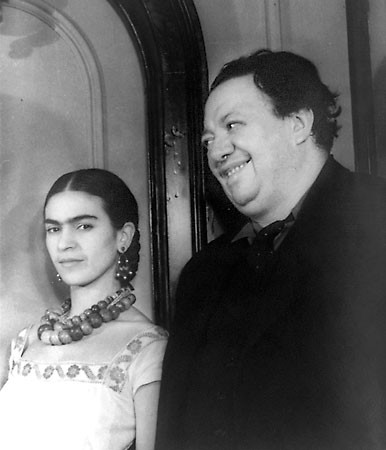 DePauw University is one of the entities behind a new, Spanish-language opera about Frida Kahlo and Diego Rivera, The Last Dream of Frida & Diego, which will premiere at the Fort Worth Opera in spring 2020 and be performed by DePauw Opera in 2021. The work has been co-commissioned by DePauw, the College of Fine Arts at the University of Texas at Austin, the Fort Worth Opera and the San Diego Opera. (at right: 1932 photo of Kahlo and Rivera by Carl Van Vechten)
Pulitzer Prize-winning playwright Nilo Cruz and Latin Grammy winner, pianist and classical composer Gabriela Lena Frank will create the new work, described as "an homage to Mexican culture and its traditions." The opera will also be performed by the San Diego Opera in 2021 and at the Butler Opera Center in UT's College of Fine Arts in February 2021.
A news conference to announce more details about the project will take place August 24 at Palacio de Bellas Artes in Mexico City.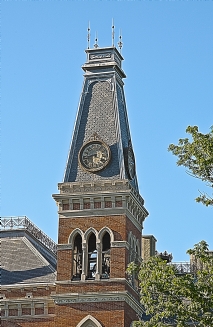 "Mexico City is a logical choice as a site for this announcement, given that Rivera and Kahlo were two of Mexico's greatest artists, reports the Fort Worth News-Telegram. "Since the opera is still three years away and the libretto is not completely set, Frank is in the very early stages of composing the music."
Punch Shaw writes, "The plot of the new opera sounds like a twist on the old Orpheus in hell story. It envisions the artist and muralist Diego Rivera nearing the end of his life in 1957. He wants to see his deceased lover, artist Frida Kahlo, one last time to say goodbye. Kahlo is allowed to leave her eternal resting place, with the only catch being that she cannot touch Rivera because the dead should never touch the living."
Read more at the newspaper's website.
Source: Fort Worth (Tex.) Star-Telegram
Back