Josh Yoder '11 Named Woodrow Wilson Indiana Teaching Fellow
May 18, 2012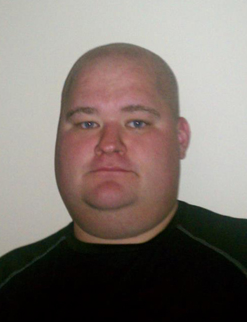 Joshua M. Yoder, a 2011 graduate of DePauw University, is a member of the 2012 class of Woodrow Wilson Indiana Teaching Fellows. Announced by Governor Mitch Daniels, the 55 Fellows -- top recent graduates and accomplished career changers in science, mathematics, engineering, and technology (the STEM fields) -- will teach math and science in Indiana's urban and rural schools.
Each Fellow receives a $30,000 stipend to complete a special intensive master's program at one of four Indiana partner universities and to defray expenses while transitioning to the teaching profession. The four partner campuses are Ball State University, Indiana University-Purdue University Indianapolis, Purdue University, and the University of Indianapolis.
Yoder, a football player and biology major at DePauw, is currently a substitute teacher, officiates high school football and basketball games, works as a ramp agent handler for an international courier/shipping company, where he supervises and leads 40 handlers/material handlers. He will study at the University of Indianapolis.
Teachers from the first two classes of WW Indiana Teaching Fellows, named in 2009 and 2010, ar
e already working in classrooms around the state, with teachers from the 2011 cohort now ready for their own classrooms. To date, of the Fellows who have begun teaching in Indiana, 99 percent remain in the classroom. By contrast, one-third to one-half of new teachers nationally leave teaching within their first three years.
"The Woodrow Wilson Fellows are already becoming a material percentage of all the math and science teachers we need in the State of Indiana," says Governor Daniels. "This is not a 30 or 40 year march that we are on. This is something that can have a detectable difference in just a few years. For all these reasons and more we remain incredibly proud to be home to this effort."
The Woodrow Wilson National Fellowship Foundation of Princeton, N.J. administers the Fellowship, which has been funded with $15 million in grants from Lilly Endowment Inc. and a supplemental $3 million in state support.
Read about the 2012 Fellows here.
Back