Cancer Researcher Mark Kelley '79 Profiled in Hometown Newspaper
April 11, 2013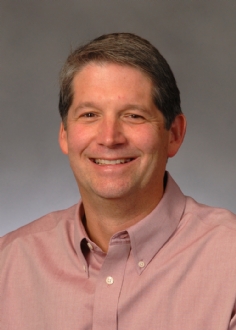 "Every time you do an experiment you learn something new," says noted cancer researcher Mark R. Kelley, a 1979 graduate of DePauw University. "A lot of times it's not successful and then you go try it again or try something different and go down a different route. I think it's one of the few things that can be new every day."
Dr. Kelley, who will return to Huntington County, Indiana -- where he was born and raised -- for an April 25 speech, is profiled in the Huntington County Tab. It notes that he "is a prominent medical scientist who specializes in cancer research and is, among other things, a professor of pediatric oncology research at Indiana University School of Medicine in Indianapolis and associate director of the Herman B Wells Center for Pediatric Research, also in Indianapolis."
Steve Clark writes that Kelley became interested in science at a young age and decided on DePauw for college. "Pursuing a Bachelor of Arts in zoology, Kelley cites DePauw's off-campus programs that allowed him to spend semesters in Friedberg, Germany, and at Oak Ridge National Laboratory in Oak Ridge, Tenn., with growing his love for science further. Kelley terms his time at Oak Ridge National Laboratory as 'a great experience, because you got to work in a lab of real researchers.' Working there, Kelley says, helped him decide to pursue a Doctor of Philosophy rather than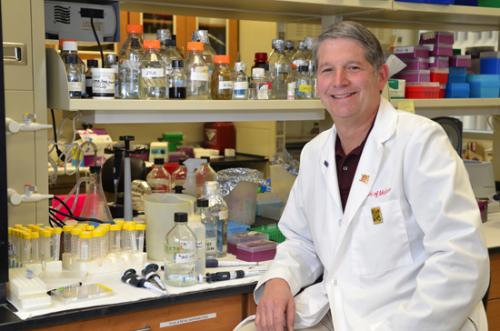 a Doctor of Medicine, a degree that would allow him to advance knowledge rather than apply existing knowledge."
Kelley tells the newspaper, "We'd really like to find some better treatments for these really hideous diseases. Some of the cancers have made great progress and others, they're not completely successful."
Read more here.
Dr. Kelley and a colleague were recently awarded a 5-year grant from the National Cancer Institute of the National Institutes of Health. You'll find details in this summary.
Back