Rising Sophomore Among Participants in Blue Mind Summit, Founded by J. Nichols '89
May 28, 2013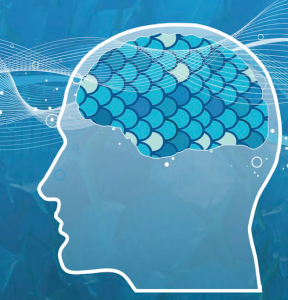 "A group of neuroscientists, oceanographers, artists, film makers, educators, poets, and explorers will gather on Block Island this week to consider the science behind the poetic question, 'why do we love water?'," notes an announcement previewing the third annual Blue Mind Summit. The event takes place Thursday, May 30, at Block Island, Rhode Island. Participants will include Kristen J. Fitzpatrick, an Environmental Fellow who just completed her first year at DePauw.
Those attending the conference will hear presentations by Celine Cousteau, granddaughter of the famous underwater explorer Jacques Cousteau, among others. "Researchers and students from Brown University, California Academy of Sciences, DePauw University, Harvard University, Johns Hopkins University, New York University, University of Connecticut, University of Exeter, University of Florida, University of Rhode Island, USFWS, and Vanderbilt University are among the presenters, attendees and scholarship recipients."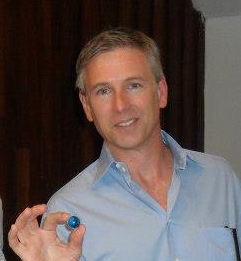 The event was founded by Wallace J. Nichols, marine biologist and 1989 graduate of DePauw.
"Connecting the cognitive sciences to nature and conservation is fascinating as well as potentially very important to our understanding of how to fix what we have broken," Dr. Nichols says.
Read more here.
J. Nichols (he goes by his middle initial) is responsible for pioneering research on the migration of sea turtles. He has authored and co-authored more than 50 scientific papers and reports and his work has been featured in National Geographic, Scientific American, TIME and Newsweek, and he was seen in Leonardo DiCaprio's documentary, The 11th Hour.
Dr. Nichols delivered the principal address to the University's Class of 2010, "You Are Lovers and Fighters." Video of the speech is embedded below in three parts.
Back