Prof. James Bradley Wells to Speak at Hamilton College
February 6, 2014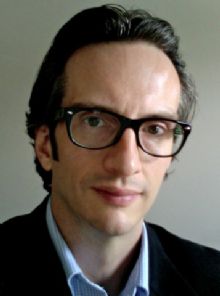 James Bradley Wells, assistant professor of classical studies at DePauw University, will speak at New York's Hamilton College on Tuesday, February 11. Dr. Wells will present a lecture titled "Building a Workshop: Classics as a Form of Transgressive Education".
According to the Courier of Clinton, New York, "In his lecture, Wells will explore the relationship between an education in Classics and his vocation as a poet. Characterized as obsolescent and irrelevant, the study of ancient Greek and Roman culture and literature seems now a misfit pursuit."
The newspaper notes that Wells, who formerly taught at Hamilton, "has published two books: Pindar's Verbal Act (2009), and a poetry collection titled Bicycle (2013), which was a finalist for the Four Way Books' Intro Prize (2012), the National Poetry Series (2011) and Black Lawrence Press' Hudson Prize (2010)."
Visit the newspaper online, and learn more about the professor in this recent story.
Back