Prof. Mark Tatge on Ramifications of SOPA, Wikipedia Blackout
January 17, 2012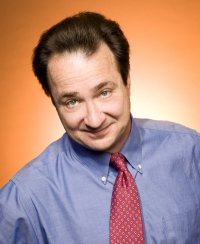 "As the fracas over the proposed federal anti-privacy legislation known as SOPA heats up this week, the open-source encyclopedia website, Wikipedia, says it will shut down for 24 hours, beginning midnight Tuesday to protest what the website warns is a threat to free speech," notes a Christian Science Monitor story which includes analysis from a DePauw University professor. The article details protests against the Stop Online Piracy Act (SOPA) and the Protect Intellectual Property Act (PIPA), which are now before Congress.
Gloria Goodale writes, "The fight will not resolve quickly or easily, says Mark Tatge, visiting professor of journalism at the Pulliam Center for Contemporary Media at DePauw University. This goes to the very soul of the Internet culture and future,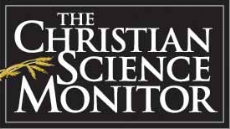 he says, because it sets up two fundamentally opposing paradigms: 'Is the Internet a venue where people share and express ideas and is open and collaborative? Or, is it something that is controlled by corporations who decide what people should be able to view because it will bring them profits?' "
Access the complete text at the publication's website.
The long career of Mark Tatge, Eugene S. Pulliam Distinguished Visiting Professor of Journalism at DePauw, has included stints as Midwest bureau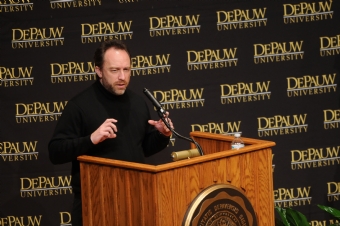 chief for Forbes magazine, as an investigative reporter at the Cleveland Plain Dealer's statehouse bureau, and positions with the Wall Street Journal, Dallas Morning News and Denver Post. He was recently quoted in another Christian Science Monitor story on Sarah Palin.
Wikipedia founder Jimmy Wales (pictured at right) came to DePauw on March 30, 2011, as a guest of the Timothy and Sharon Ubben Lecture Series. A summary of the event, a debate with technology critic Nicholas Carr, can be found here.
Source: Christian Science Monitor
Back