Facebook Has Challenges as it Goes Public: Prof. Mark Tatge
February 2, 2012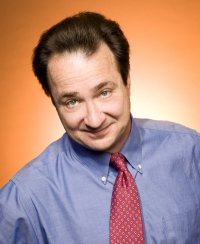 An article on the planned initial public offering (IPO) by Facebook is the subject of a Christian Science Monitor story. Gloria Goodale reports that "social-media pundits suggest that Facebook's shift from private to public ownership might not bode so well for the average Joe on the Internet."
Mark Tatge, Eugene S. Pulliam Distinguished Visiting Professor of Journalism at DePauw University, points out that competitors such as Google+ and Twitter are taking on Facebook. "People have no particular loyalty to Facebook when new things come along," Tatge tells the publication. "Many users are simply moving on."
The professor adds that the company's moves to counter competition by adding new features has a downside. "The
company has tried many new things recently. More and more complicated add-ons is not what users want."
Access the full story at the Monitor's website.
Mark Tatge's long career in journalism has included stints as Midwest bureau chief for Forbes magazine, as an investigative reporter at the Cleveland Plain Dealer's statehouse bureau, and positions with the Wall Street Journal, Dallas Morning News and Denver Post. He was also cited in this recent article.
Source: Christian Science Monitor
Back