Prof. Bob Steele '69 Among Presenters at Syracuse U Symposium on Media & Sports Scandals
February 23, 2012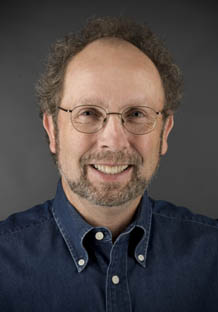 Bob Steele, Distinguished Professor of Journalism Ethics at DePauw University and Phyllis W. Nicholas Director of DePauw's Janet Prindle Institute for Ethics, is among the presenters today at a symposium, "When Games Turn Grim: Can Media Cover Sports Scandals Responsibly?". The program, hosted by Syracuse University's S.I. Newhouse School of Public Communications, will examine the media's role in covering college sports scandals.
The sessions are available online via this link. Dr. Steele will be part of a 3:50 p.m. panel, "The Ethicists." He'll be joined by David Rubin, professor and dean emeritus of Newhouse School and Tom Rosenstiel, director and founder of the Project for Excellence in Journalism.
A 1969 graduate of DePauw, Robert M. Steele is one of America's leading experts on media ethics and is regularly quoted in news stories, including a recent NPR report. The professor has been named a Fellow of the Society of Professional Journalists, the highest honor SPJ bestows upon a journalist for extraordinary contributions to the profession.
Back