Article Offering 'Money Etiquette' Advice Calls Upon Prof. Bob Steele '69
February 29, 2012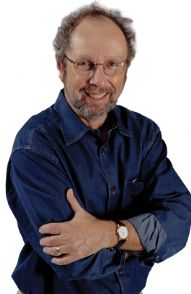 "If my child doesn't go to college, must I give her the money I saved for it?," asks a Real Simple article examining "money etiquette" issues. It notes, "There are a few things to think about if you're in this situation. First, if you make it clear to your child that the savings were intended for academic use only, then you can ethically keep the money -- although ideally you would have previously disclosed the purpose of the funds to her, says Robert Steele, the director of the Janet Prindle Institute for Ethics at DePauw University, in Greencastle, Indiana."
Dr. Steele is quoted in another section of the article, which appears on CNN's website.
A 1969 graduate of DePauw, Bob Steele is Distinguished Professor of Journalism Ethics at DePauw University and Phyllis W. Nicholas Director of DePauw's Janet Prindle Institute for Ethics. One of America's leading experts on media ethics, Steele is regularly quoted in news stories, including a recent NPR report. He was among the presenters at a Syracuse University symposium last week, "When Games Turn Grim: Can Media Cover Sports Scandals Responsibly?" Learn more here.
Source: Real Simple
Back