DePauw Debate Team Wins National Championship
March 20, 2012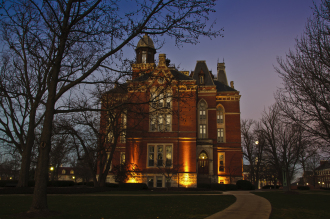 Two members of the DePauw University debate team -- sophomore Ronnie Kennedy and junior Jimmy Kirkpatrick -- won the national championship at the Pi Kappa Delta National Comprehensive Tournament, which took place this past weekend in Overland Park, Kansas. Pi Kappa Delta is the oldest forensics honorary society in the United States and more than 65 colleges and universities took part in the national championship tournament.
Kennedy and Kirkpatrick compiled a 5-1 record in preliminary rounds to advance to elimination rounds. They defeated Northern Illinois University in the quarterfinal round on a 3-0 decision, then bested Webster University in a 3-0 decision in the semifinals, setting up a final round showdown with Boise State University. The final round resolution was: "Eliminate the World Bank." DePauw governed on the resolution, and Boise State opposed. The DePauw debaters prevailed in the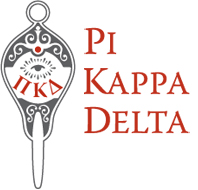 final round on a 2-1 decision to win the national title.
Kirkpatrick was among three DePauw debaters who took home individual honors, finishing 8th. Sophomores Sam Leist and Shelby Beasley claimed 4th and 7th places, respectively, in the junior division.
For information about the debate team, check the team's online page or or contact Geoff Klinger '88, associate professor of communication and theatre and DePauw's director of forensics, at klinger@depauw.edu.
Back