NBC's 'Co-Host' Role for Sarah Palin Not Appropriate: Prof. Jeff McCall '76
April 2, 2012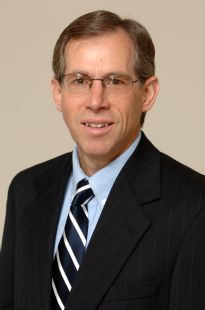 NBC's announcement that former Alaska governor and 2008 Republican vice presidential nominee Sarah Palin will serve as "co-host" of the Today Show tomorrow morning is analyzed by the Christian Science Monitor. "Jeff McCall, a professor of media studies at DePauw University in Indiana, (says) NBC is making a big mistake by inviting Sarah Palin on the show as a co-host," writes Gloria Goodale.
"It will likely give the show some ratings hype, but hosts are not supposed to be considered so partisan," Dr. McCall tells the Monitor. The author of Viewer Discretion Advised: Taking Control of Mass Media Influences, the professor says it's one thing to have a political figure serve as a commentator or analyst, "but co-hosts of a news organization's morning show should be journalists."
You'll find the complete article at the
publication's website.
A 1976 graduate of DePauw and the faculty adviser to student radio station WGRE, Jeffrey M. McCall is a professor of communication. He is frequently called upon by major news outlets to discuss media matters and has been quoted in more than 100 newspapers. He wrote a recent op-ed on the issue of video cameras in the U.S. Supreme Court and was cited in an MSNBC.com story on Oprah Winfrey's network, OWN. McCall has appeared nine times on cable TV's O'Reilly Factor.
Source: Christian Science Monitor
Back