Network Morning Shows Take "Sharp Turn in a Shrill Direction," Says Prof. Mark Tatge
April 3, 2012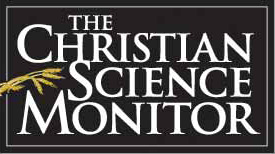 "If you thought morning news shows were just about weather and cooking, think again," reports the Christian Science Monitor. "As Katie Couric's high-profile stint on Good Morning America this week –- and her faceoff with Sarah Palin on NBC Tuesday –- shows, that a.m. TV real estate has become broadcasting's high-stakes battleground."
Gloria Goodale writes, "But this week's hosting battle is a bad sign, says Mark Tatge, a journalism professor at DePauw University in Indiana. 'This represents a sharp turn in a shrill direction,' he says. 'It is a sad commentary that this is produced by the network's news division.' While he acknowledges that the format has demonstrated a unique staying power during the past 60 years of broadcast TV, he says 'all of television is in a major transition,' with everything moving online. The broadcast model of local affiliates as it has existed for decades 'is falling apart.' Whether the morning shows will continue to exist in the forms as we know them today, he adds, 'is a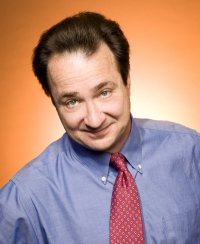 real question with the breakup of the network model.' "
Read the complete story -- "Katie Couric vs. Sarah Palin: why battle for morning show supremacy is so hot" -- at the publication's website.
Tatge, Eugene S. Pulliam Distinguished Visiting Professor of Journalism at DePauw, is a veteran investigative editor and reporter. He also serves as professor of communication and theatre at DePauw. He was quoted in another Monitor story on Occupy Wall Street two days ago.
Source: Christian Science Monitor
Back