Networks Have Hit "Desperation Time" as Media Universe Changes: Prof. Jeff McCall '76
May 27, 2012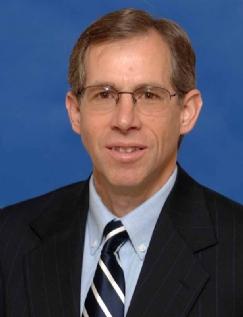 "Desperation time has arrived for broadcast television networks as they struggle to maintain relevance in a crowded media marketplace," according to Jeff McCall, professor of communication at DePauw University. In an Indianapolis Star op-ed, the professor writes, "Networks are stuck in ruts with goofy sitcoms that programmers think just need more dirty jokes to capture young adults. Crime dramas are increasingly bizarre and seedy. The reality genre is aging and creates no buzz for viewers younger than 30, or even 40."
Noting that the major networks have seen steady erosion in the key 18- to 49-year-old demographic, Dr. McCall points out, "Survivor on CBS is 12 years old, and Dancing with the Stars on ABC attracts one of the oldest audiences in network television. For young adults, these shows might as well be The Ed Sullivan Show."
McCall asserts, "The main problem with network television is exactly what it was in 1961 when FCC Chairman Newton Minow chastised broadcasters in his now legendary 'vast wasteland' speech. Minow said the main feature of network fare was 'boredom.' And so it is today. Young adults are just
not going to invest time in boring television, especially when they can fill their screen time with social media, online video games and YouTube ... Networks could get away with programming 'boredom"'in the 1960s when a three-channel television universe existed. That heyday is long gone, of course, but there is no reason broadcast networks can't still be entertainment and cultural leaders. For that to happen, network programmers need to find ideas that aren't generated in corporate towers or in focus groups made up of people just like them. They also need to invest money in research, talent and production. Creating network television on the super cheap is just not getting it done any more, and the audience will erode further."
The column concludes, "Minow raised an important question in his 'vast wasteland'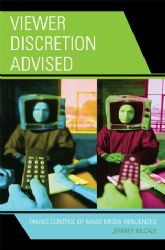 address. He asked, 'Is there one network president in this room who claims he can't do better?' For network television to remain viable, today's executives had better answer 'no,' and then do something about it."
Read the complete essay at College News.org.
Jeffrey M. McCall is a 1976 graduate of DePauw. The author of Viewer Discretion Advised: Taking Control of Mass Media Influences, he is the faculty adviser to student radio station WGRE. Professor McCall is frequently called upon by major news outlets to discuss media matters and has been quoted in more than 100 newspapers and was cited by the Los Angeles Times on May 18.
Source: Indianapolis Star
Back