"Free Media is Huge" for Presidential Candidates, Prof. Jeff McCall '76 Tells LA Times
October 31, 2012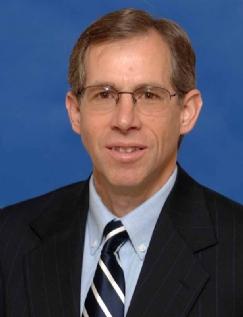 "With Democratic incumbent Barack Obama and Republican challenger Mitt Romney locked in a close race, partisans on both sides are looking for hidden propaganda from the entertainment industry, which enjoys a cultural prominence like few others," writes Scott Collins in the Los Angeles Times. His story includes analysis from Jeffrey M. McCall, professor of communication at DePauw University, and looks at how placements within television shows and movies, and the involvement of celebrities in presidential campaigns, can benefit candidates.
"Free media is still huge," Dr. McCall tells the newspaper. "Free media is viewed as more legitimate by average voters than are campaign ads. Obama appearing on Leno, The View and MTV does more for voters viewing these shows than any ads that might run during

those shows. Recent news accounts of Romney's improving poll numbers do much more to help his campaign than any ads that crow about campaign momentum."
The professor, a 1976 graduate of DePauw, adds, "Paid media is important to establish candidate legitimacy, but campaign ads become noise at a certain point. Ads keep a candidate's name in the voters'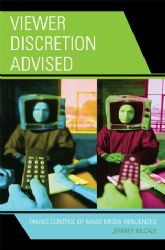 short-term memory, but free media in news shows or interview shows can provide dimensions to candidates that ads just can't."
Access the complete article at the Times' website.
The author of Viewer Discretion Advised: Taking Control of Mass Media Influences, Jeff McCall is frequently called upon by major news outlets to discuss media matters. On October 4, he spent a half-hour discussing the first Obama-Romney debate on Indianapolis television station WNDY on the program Mike Ahern: One on One. Video of the TV program is embedded below.
Source: Los Angeles Times
Back