Campaign 2012 Saw "Shallow and Formulaic Reporting" by Media Outlets: Prof. Jeff McCall '76
December 2, 2012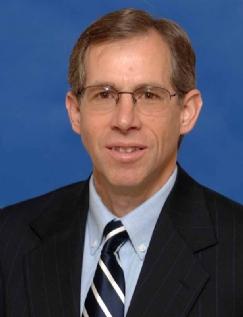 "Analysts who wonder why Americans are so down on politics can begin the discussion by looking at media coverage," writes Jeffrey M. McCall, professor of communication at DePauw University, in an Indianapolis Star op-ed. Post-election research demonstrates the mainstream media presented the presidential campaign through a negative lens. It is little wonder that people get weary of politics and that voter turnout in 2012 was lower than expected. News coverage was certainly not portrayed as a celebration of democracy in action."
Dr. McCall notes, "A study by the Pew Research Center's Project for Excellence in Journalism analyzed campaign coverage from the major broadcast outlets, newspapers and websites. Some 2,500 stories were assessed and coded. The overall tone of news stories was negative for both President Obama and Republican challenger Mitt Romney. From the beginning of the conventions through Oct. 21, both candidates received more negatively toned stories than positive."
He opines, "While politics is a rough-and-tumble process, the nation suffers from mediacoverage that exudes a negative tone. Citizens tire of the verbal brickbats and angry rhetoric. It is one thing to have candidates and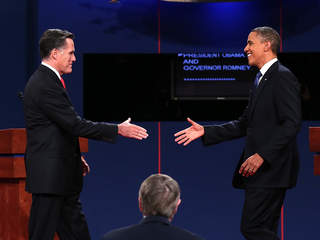 their political action committees firing off cheap shots and unfair labels through paid advertising, but to have news accounts become the echo chamber of such divisive verbal blasts is unnecessary. Too often the news coverage of the campaign merely parroted dueling campaign attacks that labeled Romney the cold-hearted corporate liar and Obama the socialist economic divider."
McCall, who authored the book Viewer Discretion Advised: Taking Control of Mass Media Influences, adds, "Television news was particularly guilty of shallow and formulaic reporting, relying on templates that showed image-manipulated campaign rallies and candidates blasting each other with one-liners. Pew analysis showed almost half of all news accounts focused on the horse race coverage of the polls as the campaign wound down."
The column concludes, "Sadly, negative coverage gave Americans a demoralizing headache. There was too little news substance regarding the major issues. The executive director of the Radio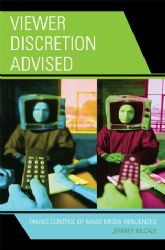 Television Digital News Association, Mike Cavender, explained away the media's lack of reporting substance by writing, '. . . the fact is that much of the public has only a fleeting interest in issue stories.' Such an excuse for media underperformance demonstrates a lack of confidence in the public's intelligence. Further, it overlooks the cold fact that journalists themselves set the reporting agenda, not the public."
You'll find the complete essay at College News.org.
A 1976 graduate of DePauw, Jeff McCall is frequently called upon by major news outlets to discuss media matters. Last month he was quoted in a MarketWatch article on TV's All in the Family, and was cited in an October 31 Los Angeles Times report. On October 4, Professor McCall spent a half-hour discussing the first Obama-Romney debate on Indianapolis television station WNDY on the program Mike Ahern: One on One.
Source: Indianapolis Star
Back