"Largely Irrelevant" CNN Needs to Embrace News, Not Fluff: Prof. Jeff McCall '76
January 20, 2013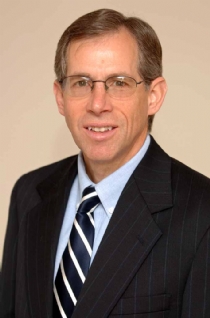 The new president of CNN, Jeff Zucker, "takes the reins of a previously prestigious channel that has become largely irrelevant in the journalism industry," writes Jeffrey M. McCall, professor of communication at DePauw University, in a newspaper op-ed. "To succeed, Zucker will have to take the bold approach as in 1980 when CNN founder Ted Turner proclaimed, 'I am going to do news like the world has never seen before.' Turner was not a guy who tweaked and finessed. Zucker shouldn't be either."
Writing in the Indianapolis Star, Dr. McCall notes that Zucker's resume includes serving as president of NBC, where he "oversaw the collapse of prime-time ratings, an era that included the ill-fated move of Jay Leno to a nightly 10 p.m. slot. After leaving NBC, Zucker signed with Katie Couric to produce her giggly talk show. Boldness would have Zucker take CNN in the direction of renewed journalistic relevance. His background, however, and early moves suggest there might be more giggling ahead for CNN."
The professor notes that, among other things, Zucker has suggested he hopes to "broaden the definition of what news is" in his new post and is reportedly considering recruiting reporters from entertainment outlets. "These signals could suggest a more infotainment-based CNN. That would mean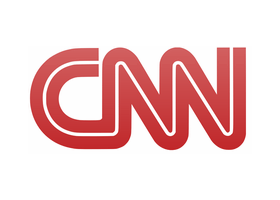 CNN is taking the easy path to hype ratings, pandering with a puffy news agenda that might appeal to a distracted audience. If this happens, CNN will lose its place as what Baltimore Sun media critic David Zurawik calls 'the nation's last bastion of television journalism.' "
A 1976 graduate of DePauw and author of Viewer Discretion Advised: Taking Control of Mass Media Influences, McCall states, "Instead of softening the news agenda, Zucker should first address CNN's perceived credibility and bias problems. A myth exists that CNN is a centrist news organization ... A study by the Pew Research Center in August showed that CNN's credibility rating dropped 18 points in the past decade. The partisan gap in believability between Republicans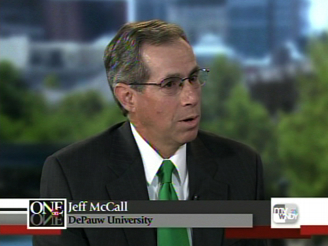 and Democrats for CNN is only 1 percent less than for MSNBC. Even news outlets such as the New York Times and National Public Radio, long considered left-leaning, are viewed as more centrist than CNN."
Access the complete column at College News.org.
Jeff McCall is frequently called upon by major news outlets to discuss media matters and has been quoted in more than 100 newspapers. On October 4, 2012, Professor McCall spent a half-hour discussing the first Barack Obama-Mitt Romney debate on Indianapolis television station WNDY on the program Mike Ahern: One on One. Video is embedded below.
Source: Indianapolis Star
Back