Mainstream Media Outlets Dodge "Challenging and Divisive Issue," Prof. Jeff McCall '76 Tells TV Program
April 12, 2013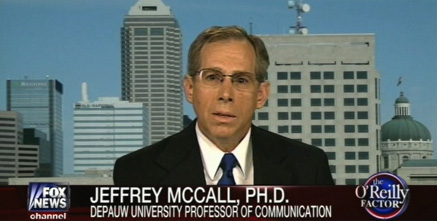 "I know this an interesting and challenging and divisive issue, but this topic does need discussion and it does need news coverage," says Jeffrey M. McCall, professor of communication at DePauw University, speaking about the trial of Kermit Gosnell. A Philadelphia doctor, Gosnell is accused of killing seven newborns and an adult patient at his abortion clinic. Many mainstream media outlets are not covering the trial, an issue Dr. McCall discussed on tonight's edition of Fox News Channel's O'Reilly Factor.
"I don't think the fact that there are grisly details should excuse the news producers from covering this story," the professor stated.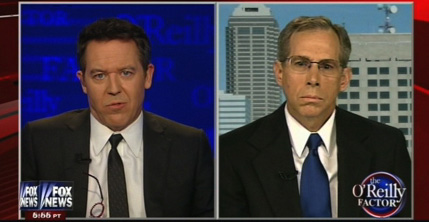 "There are a lot of grisly details in stories about Casey Anthony and Jodi Arias and any number of other cases, but they still go on and cover them. And there are ways to tactfully describe what is going on in these late-term abortions without necessarily getting all gory and disgusting about it."
It marked McCall's twelfth appearance on the program, the highest-rated information show on cable television. The segment is embedded below.
The Indianapolis Star's Beth Murphy previewed the professor's appearance in a column. "DePauw University communications professor Jeffrey M. McCall, a regular columnist for the Star, will be on the Fox News show The O'Reilly Factor at 8 p.m. Friday to discuss media treatment of the Gosnell case."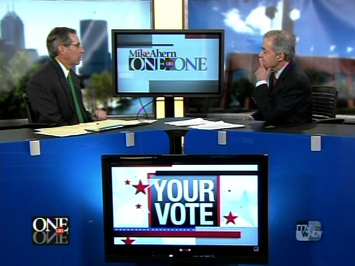 Access the item at IndyStar.com.
The author of the book Viewer Discretion Advised: Taking Control of Mass Media Influences, Jeff McCall is a 1976 graduate of DePauw and is faculty adviser to the University's student radio station, WGRE. The professor is frequently called upon to discuss media matters and was quoted in the April 6 Los Angeles Times and the March 10 New York Times.
Source: Fox News Channel
Back