Prof. Kevin Howley Pens 'Notes on the Occasion of Philip Roth's Retirement'
July 20, 2013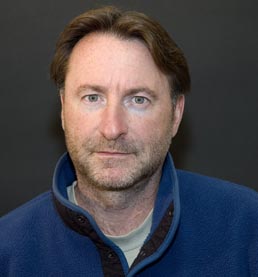 "Last October, a few months shy of his 80th birthday, Philip Roth, America's most celebrated living novelist, quietly announced his retirement," writes Kevin Howley in the latest edition of The Ryder. "Assessing his handiwork – some thirty books over the course of more than half a century -- Roth invoked not a man of letters, but a sports legend from his youth: "At the end of his life," Roth recalled, "the boxer Joe Louis said: 'I did the best I could with what I had.' This is exactly what I would say of my work: I did the best I could with what I had." Roth's 'best' is a poignant, incisive, inventive, raucously humorous, sometimes controversial body of work. Any appreciation of Roth's legacy, however modest, would do well to take Roth's own assessment as a starting point. What was it, then, that Roth had to work with?"
Dr. Howley, associate professor of communication and theatre at DePauw University, offers "Notes on the Occasion of Philip Roth's Retirement" in the Bloomington, Indiana-based magazine. The piece is also available online.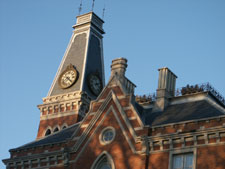 Professor Howley is the editor of Media Interventions and Understanding Community Media and authored Community Media: People, Places, and Communication Technologies. Last month he was quoted in an internationally-distributed Associated Press story on Google's Internet balloon project. Read more here.
Back