Prof. Jeff McCall '76 Analyzes MSNBC's Ratings Dip
August 1, 2013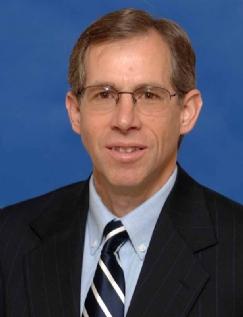 "MSNBC's problems might be more than just a hiccup," Jeffrey M. McCall, professor of communication at DePauw University, tells Variety. Dr. McCall is quoted in a story in this week's issue that examines MSNBC's year-over-year ratings decline of about 15%. The network, with its slogan "lean forward", usually trails Fox News Channel in the cable television ratings, but recently has also fallen behind CNN and HLN.
"Now that the Obama administration's fortunes have apparently declined with various challenges like NSA, IRS and Benghazi, previously (enthusiastic) news consumers on the left might find it hard to keep tuned in," McCall tells the publication.
Brian Steinberg writes, "Dispensing 'just the facts' is no longer enough for most people. Just ask your local newspaper publisher. Still, when big stories do arise, you need newsgathering muscle, not gum flapping. Activist (Al) Sharpton can't do what Brian Williams does, and the more (Rachel) Maddow and Chris Matthews pontificate, the farther they get from being able to present news events in an objective fashion. Who is the face of MSNBC should terrorism cripple a major American city?"

Access the full article at Variety's website.
A 1976 graduate of DePauw and the faculty adviser to student radio station WGRE, Jeff McCall is the author of Viewer Discretion Advised: Taking Control of Mass Media Influences. He is frequently called upon by major news outlets to discuss media matters. The professor recently discussed the changing distribution models for television programming with the Los Angeles Times and authored an op-ed for the Indianapolis Star and other newspapers.
Source: Variety
Back