Too Many Americans Misunderstand First Amendment's Role: Prof. Jeff McCall '76
August 5, 2013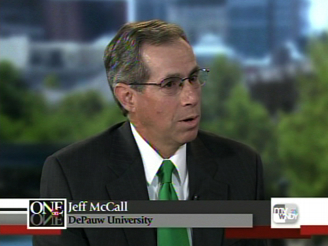 "Free expression philosophers have long asserted that a society's overall freedom hinges on the rights of citizens to speak and publish freely," begins an op-ed column by Jeffrey M. McCall, published in the Indianapolis Star. "That idea helped spark the American Revolution and has permeated the nation's political climate for more than 200 years," adds the professor of communication at DePauw University. "A new study by the Newseum Institute's First Amendment Center, however, suggests that a growing number of Americans fail to appreciate the importance of free expression principles."
Dr. McCall reports, "A startling 34 percent of Americans surveyed agreed with the statement, 'The First Amendment goes too far in the rights it guarantees.' Only 13 percent agreed with that statement a year ago. Even more shockingly, 47 percent of young adults ages 18-30 agreed that the First Amendment goes too far. That age group is generally considered to be more open to new ideas and the ability to express widely, but maybe only for what they have to say. The results were gathered in a national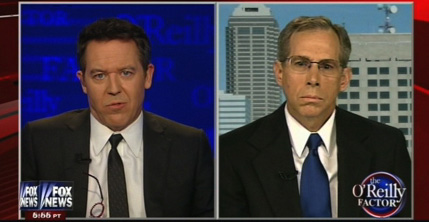 survey of more than 1,000 adults."
The professor believes, "Abuses of the First Amendment surround us. Insincere politicians use their words to snooker voters with vacuous promises. Shrill pundits make emotional outbursts instead of suggesting rational solutions. Advertisers mislead us with exaggerated claims. Hate speech runs rampant on the Internet. Broadcasters have broken the boundaries of decency on radio and television. Obscenity peddlers pollute society while the Department of Justice refuses to pursue prosecutions ... The problem, however, is not that the First Amendment goes too far in guaranteeing rights, but rather that some unethical communicators take advantage of free expression rights to deceive, mislead, divide and offend."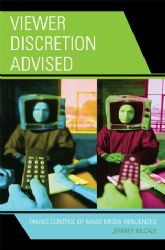 According to McCall, who authored Viewer Discretion Advised: Taking Control of Mass Media Influences, "Society needs more voices of reason in the arena to hold the demagogues accountable. The First Amendment was created on the principle that robust debate involving many voices would ultimately lead to rational decisions in the legislative and cultural spheres. Thus, more Americans should inject their voices into the marketplace of ideas, rather than grouse about the First Amendment going too far."
Read the complete essay at IndyStar.com.
A 1976 graduate of DePauw, Jeff McCall is frequently called upon by major news outlets to discuss media matters. The professor was quoted in last week's issue of Variety and recently discussed the changing distribution models for television programming with the Los Angeles Times.
Source: Indianapolis Star
Back