Prof. Mark Tatge Sees New Social Media Protection Law as Sign of Things to Come
September 24, 2013

"California on Monday became the first state to require websites to give minors a way to take down photos and other posts," begins a Christian Science Monitor story. Daniel B. Wood writes, "The new legislation is well-meaning, say media watchers, who suggest it could spark much needed dialogue and nudge copycat legislation in other states. But they add that the protection might be misleading because it gives a false sense of security."
"This can work and it will work," Mark Tatge, Eugene S. Pulliam Distinguished Visiting Professor of Journalism at DePauw University, tells the publication. "I suspect that unless the federal government acts to enact restrictions relating to social media privacy, we will soon see a patchwork of regulations across the states.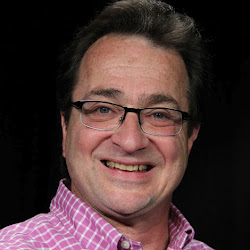 This will create all kinds of problems for not just social media sites, but e-commerce sites that track and collect data on people who visit those sites."
Access the complete article at the Monitor's website.
A veteran journalist and author of The New York Times Reader: Business and Economics, Professor Tatge was recently quoted in an Arizona Republic piece on movie remakes.
Source: Christian Science Monitor
Back