Katie Couric's Move to Yahoo! Analyzed by Prof. Mark Tatge
November 26, 2013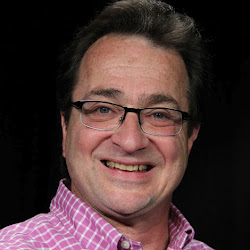 The announcement that Katie Couric is joining Yahoo! to anchor a news program for the Internet company is drawing reaction from Mark Tatge, Eugene S. Pulliam Distinguished Visiting Professor of Journalism at DePauw University. "Yahoo! is writing some big checks," Professor Tatge told American Public Media's Marketplace this morning.
David Weinberg reports that, according to Tatge, "another plus of going to Yahoo! is the excitement of shaping the future of new media." Couric will continue to host her daytime talk show on ABC, at least for the time being.
According to Tatge, "Yahoo! has gotta to make some really bold changes otherwise it's not going to be around." He adds, "I think Ms. Couric also has to be thinking about what's the future of broadcast news is and where broadcasting is going."
Weinberg adds, "Couric clearly believes it's going in the direction of digital but it was not exactly an all or nothing decision for her. Yahoo! and ABC have a content-sharing agreement so at least for now, she will be both the host of an Internet news show and appear on network television."
Hear the report, which aired nationally on public radio stations, at Marketplace's website.
A veteran journalist, Mark Tatge served as Midwest bureau chief for Forbes magazine, an investigative reporter at the Cleveland Plain Dealer's statehouse bureau, and held positions with the Wall Street Journal, Dallas Morning News and Denver Post. He recently was quoted in a Christian Science Monitor report on TV's Breaking Bad.
Source: American Public Media
Back