TV Networks Have Only Themselves to Blame for Declining News Ratings: Prof. Jeff McCall '76
December 14, 2013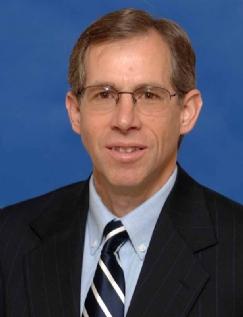 "Network television news executives wanting to know why ratings continue to decline can find the answer in a growing string of professional blunders within their industry," writes Jeffrey M. McCall, professor of communication at DePauw University, in the Indianapolis Star. "Polls show public confidence in network television news is eroding. Audiences leave to get news from the Internet, or worse, don't consume news at all."
Dr. McCall, author of the book Viewer Discretion Advised: Taking Control of Mass Media Influences, notes that "CNN and MSNBC have lost half of their prime-time audiences in a year. Fox News Channel is down more than 20 percent in that time. The big three broadcast networks no longer receive wide attention at 6:30 p.m., now reaching fewer than 25 million viewers on any given night. That 2013 is not an election year explains only a fraction of the decline. This year has had plenty to fill a news agenda, with international problems in the Mideast, NSA snooping, the health-care rollout and continued economic concerns."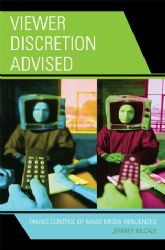 The professor details what he views as a number of recent missteps by broadcast news organization (among them, "NBC Today show hosts Matt Lauer and Al Roker received digital prostate exams live on national TV"), which he says amount to "serious errors in journalistic judgment that accumulate in the public mind, creating a corrosive effect that ultimately scares sensible news consumers away from the television medium."
McCall worries that CNN president Jeff Zucker's recent assertion that his network needs "more shows and less newscasts" means the trend will continue. He opines, "The TV news industry has plenty of solid journalistic talent eager to provide the nation's citizens with a news agenda of substance. The disturbing component of this decline in television news professionalism is that the corporate executives in tall towers deprive these professional reporters from doing their jobs. Corporate big shots, many with no understanding of news or its function, look at television news divisions only as revenue producers. Out-of-touch consultants are allowed to drive the journalistic bus, tracking ratings minute by minute and overlooking the bigger picture. Thus, cable channels go with saturation coverage of Jody Arias and stranded cruise ships to generate artificial ratings jolts, while ignoring stories with broader relevance."
You'll find the complete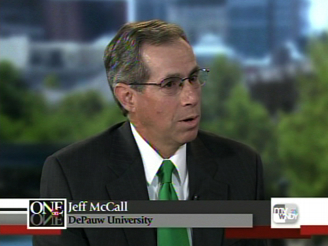 essay at IndyStar.com.
A 1976 graduate of DePauw and a former journalist, Jeff McCall serves as faculty adviser to DePauw's student radio station, WGRE, where he worked as an undergraduate. Dr. McCall has been quoted in more than 100 newspapers in articles examining media matters and wrote another newspaper op-ed earlier this month, accessible here.
Source: Indianapolis Star
Back