Shannon Forsell '88 Promises More "Unforgettable Nights" at Indy's Cabaret at the Columbia Club
December 15, 2013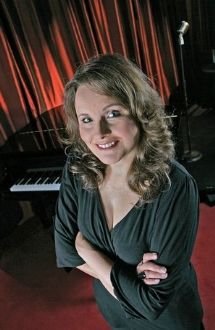 "For the past four years, The Cabaret at the Columbia Club has offered 'unforgettable nights of music, satire, comedy and story-telling,' said Shannon Forsell, the venue's executive director. In honor of The Cabaret's fifth anniversary in Indianapolis, Forsell's mission is to bring an even more captivating lineup of world-class performers for audiences to experience up-close and personal," reports the Indianapolis Star. Shannon (Gath) Forsell is a 1988 graduate of DePauw University.
The article by Michael Anthony Adams notes that the venue's 2014 lineup includes Megan Hilty, Tony nominee Stephanie J. Block, five-time Grammy nominee Tierney Sutton and Meow Meow.
Read more at IndyStar.com.
Shannon Forsell, who majored in communication at DePauw, is a singer who recorded a compact disc of Hoagy Carmichael songs, The Nearness of You. She's also the subject of this previous summary.
Back