Free Speech Continued to be "Operationalized" in 2013 America: Prof. Jeff McCall '76
December 26, 2013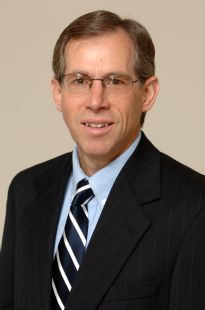 "Americans know the First Amendment guarantees free expression through speech, press, religion and assembly. It is harder, however, to know how that noble concept gets operationalized in the real world," writes Jeff McCall, professor of communication at DePauw University, in Rhode Island's Providence Journal.
"Public pressure and courts together work to make sense of free expression, but it is a never-ending challenge," Dr. McCall states. "We know free speech lands somewhere between an expression free-for-all and absolute government oppression. Within those parameters, however, First Amendment confusion reigns."
In the column, the professor reviews 2013's "free-speech wrestling matches," including the current controversy involving Duck Dynasty star Phil Robertson and issues within public libraries that made news. He concludes, "Free speech is a concept for which few people have absolute support. Most every American wishes some expressions could be stifled. Those stifling efforts will no doubt continue into 2014 and beyond. The Supreme Court can't referee every free-speech issue. So, many free-speech matters will be decided by whichever social forces prevail in suppressing messages."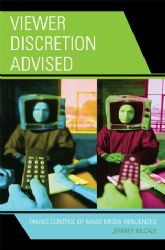 Access the complete piece at the Journal's website.
Jeffrey M. McCall is a 1976 graduate of DePauw. A former journalist, he has served on the faculty since 1985 and is adviser to student radio station WGRE, where he worked as an undergraduate. Professor McCall is the author of Viewer Discretion Advised: Taking Control of Mass Media Influences and has been quoted in more than 100 newspapers in articles examining media matters, including the Los Angeles Times last week. McCall also wrote a recent newspaper op-ed on the state of network TV news. and has appeared a dozen times on TV's O'Reilly Factor.
Source: Providence (R.I.) Journal
Back