Chris Burton '09 Directs Indianapolis Production of Antigone
February 27, 2014
C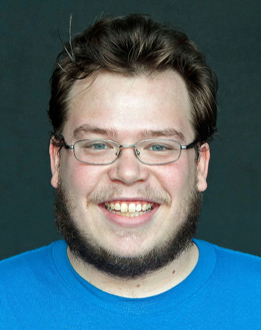 hris Burton, a 2009 graduate of DePauw University, is directing the Garfield Shakespeare Company's spring production of Antigone, which opens its five-date run on March 14 at the Garfield Park Arts Center in Indianapolis. Burton, a theatre major at DePauw, also directed GSC's fall 2013 presentation of William Shakespeare's The Tempest.
Burton made his Garfield Shakespeare Company debut as an actor, playing Peter Quince in Shakespeare's A Midsummer Night's Dream in fall 2012. He returned the following spring as co-director, sound designer and performer (he played the role of Malachi Stack) in GSC's The Matchmaker. He has participated in two Indy Fringe Festivals.
Christopher A. Burton was an Information Technology Associate at DePauw and was part of at least 24 theatrical productions while an undergraduate,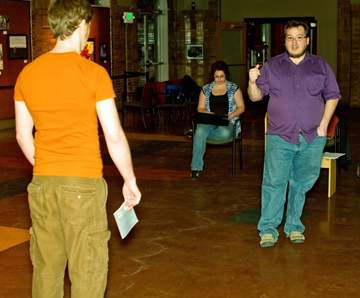 earning an Irene Ryan Acting Scholarship nomination for his work in the role of Ernie Hardaway in the fall 2008 production of Natural Selection.
Antigone will be presented at the Garfield Park Arts Center (2432 Conservatory Drive in Indianapolis) on five dates: 7 p.m. March 14, 15, 21 and 22, and 3 p.m. March 23. Admission is free, as are all GSC productions. But because seating is limited, people are asked to call the arts center during regular business hours in advance of the show date to ensure seating is available and to reserve seats. For information, call (317) 327-7135.
Learn more in this previous story.
Back