Sarah Palin & Sportsman Channel A Good Fit, Says Prof. Jeff McCall '76
March 19, 2014
"It takes a certain kind of pizzazz for a politician to make the move into reality television," Jeffrey M. McCall, professor of communication at DePauw University, tells the Washington Times. The professor, a 1976 graduate of DePauw, is among several analysts quoted in a story on Amazing America, a weekly series on the Sportsman Channel featuring former vice presidential nominee and Alaska Governor Sarah Palin, which will debut next month.
"Harry Reid, for example, could never find a reality television platform that would catch on," notes Dr. McCall. "The Sportsman Channel, however, has found a great fit with Sarah Palin. Palin has a special attraction for her fans, many of whom are likely viewers for Sportsman Channel."
The Times' Meredith Somers notes, "The show is Mrs. Palin's second direct attempt at reality television. In 2010, she and her family were the focus of TLC's Sarah Palin's Alaska. The series premiere was the network's most-watched with nearly 5 million viewers, though the show lost roughly half of that audience after four episodes."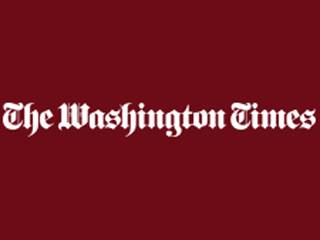 Professor McCall, author of the book Viewer Discretion Advised: Taking Control of Mass Media Influences, tells the newspaper, "I am quite certain that Sarah's show will be a ratings winner for this channel and her high profile will draw people to the channel who previously had not tried it."
Access the complete article at the newspaper's website.
A former journalist, Jeff McCall serves as faculty adviser to DePauw's student radio station, WGRE, where he worked as an
undergraduate. The professor is regularly called upon to discuss media matters in major publications and has been quoted in stories published by more than 100 newspapers. They include a recent article that originated in the Los Angeles Times and was syndicated to many other papers, an op-ed that was first published in the Detroit News, and a story in Yahoo! News about the ratings decline of American Idol.
Source: Washington Times
Back