Customers Cutting Cable is No Surprise to Prof. Jeff McCall '76
March 22, 2014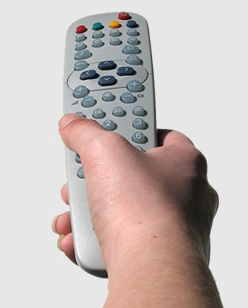 Across the nation, about 250,000 cable, satellite and fiber optic television customers canceled the service last year -- the the first full-year decline since cable became available -- and Jeff McCall sees that trend continuing. The professor of communication at DePauw University tells Houston's KTRH radio it's not that people are watching less programming.
"They can find a lot of entertainment through other ways, like online services, but I think the main thing is the cost is just going out of sight," Dr. McCall says.
About 100 million American households still subscribe to cable, according to report by research firm SNL Kagan. But McCall says many customers are fed up with paying for dozens, if not hundreds, of channels, when most only watch a few. He reiterates his call for the industry to "move toward what we call a la carte programming, where you could just have to pay as a consumer for the channels you want to watch. The cable companies would probably take a short-term hit on that, but they might get more people willing to stay on their service."
The article is posted at KTRH's website.
Jeffrey M. McCall is a 1976 graduate of DePauw and author of the book Viewer Discretion Advised: Taking Control of Mass Media Influences. The professor is regularly called upon to discuss media matters in major publications and has been quoted in stories published by more than 100 newspapers. This week, McCall was quoted in a Washington Times look at Sarah Palin's new TV show.
Source: KTRH Radio/Houston
Back