Greg Lippert '77 Named CEO of Quaker Steak & Lube
April 30, 2014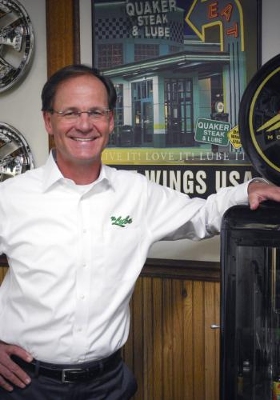 Gregory R. Lippert, a 1977 graduate of DePauw University, is the new chief executive officer of casual-dining franchise Quaker Steak & Lube®, a casual-dining franchise with more than 60 locations in the United States and Canada. He comes to the post from Mazzio's LLC, where he has been CEO since 2005.
"Greg is a proven visionary leader, and we're excited to have him join The Lube," says Debra Koenig, chairman of the board. " As we embark on our 40th anniversary, adding a leader like Greg to our team will be instrumental to our continued growth and profitability. His skill set and insight into the restaurant industry will help propel our national expansion to both new and existing markets."
"It's a great honor to join Quaker Steak & Lube as the chief executive officer," states Lippert. "I look forward to working with our leadership team and franchisee community to help further drive the company's growth and keep the brand at the forefront of the highly competitive casual dining sector. The brand has a loyal customer base that has become attractive to the millennial generation."
Before joining Mazzio's, Greg Lippert served as chief concept officer and chief operating officer of Fazoli's Management, Inc. A communication major at DePauw, is career began with posts at the Procter and Gamble Company and the Seven-Up Company.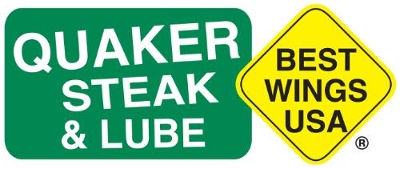 Learn more about today's announcement at Yahoo! Finance.
In a 2008 interview Lippert recalled, I thought about being a television reporter, and one of my most exciting things I ever did during college was an internship one January with NBC. I shadowed news correspondent Erick Burns when he covered the murder trial of former Olympic skier Spider Sabich in Vail, Colo. I also traveled across the state for a comprehensive study of Indiana's prison system. I used my college life to explore and better understand what was out there for me after I graduated."
Back