CEO Rob Apatoff '80 "Putting the Bloom Back on FTD"
May 13, 2014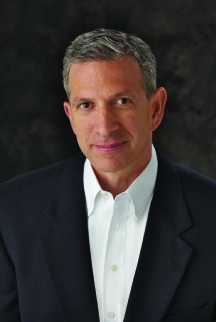 "You can have a great brand, a great company, but if your product doesn't really resonate with your customer, you won't do any better than your competition," Rob Apatoff, chief executive of FTD and 1980 graduate of DePauw University, tells the Chicago Tribune. He is the subject of a lengthy feature by the newspaper, which is headlined "Rob Apatoff: Putting the bloom back on FTD."
Alexia Elejalde-Ruiz reports,"Before Apatoff, 55, became president of the nation's oldest flower wire service in 2008, and its CEO in November when the company was spun off from United Online, he didn't have much experience with flowers but for being an admirer. His professional history was largely focused on marketing beer, sneakers and insurance, often using the star power of celebrity athletes. But the insights that helped him capture consumers' imaginations in those industries are just as relevant to FTD as its iconic wing-footed Mercury Man."
"People want something that is going to make them a hero," Apatoff says.
A sidebar notes Apatoff's degree from DePauw, where he majored in communication and played baseball.

"Apatoff is no stranger to battle, having earned his stripes at Anheuser-Busch in the '80s during the beer wars, at Reebok in the '90s for the sneaker wars, and at Allstate in the early 2000s when insurance suddenly turned cutthroat. But nothing quite compares to the smackdown that is the flower delivery business around Mother's Day."
"The peaks are unprecedented," Apatoff tells the Tribune. "I've been in businesses with big Christmas seasons, but even then you're talking about people shopping over the course of a month. For Mother's Day, we're courting hundreds of thousands of orders over a few days. Valentine's Day is the toughest because, as you can expect, men really procrastinate."
The piece offers background on Apatoff's leadership style which, as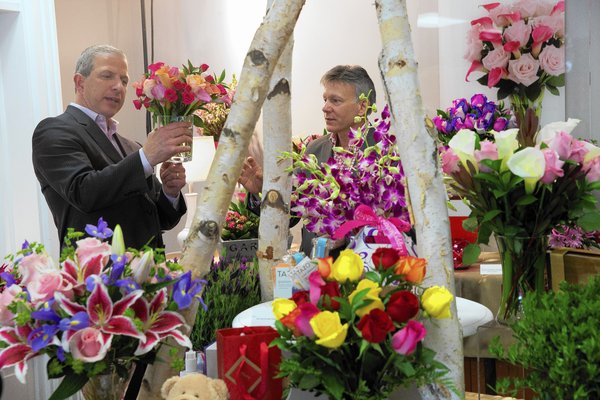 Elejalde-Ruiz notes, is producing results. "FTD's business is on the rise. The average order value increased to $67.15 this year, from $65.73 in 2010, and the number of consumer orders has grown even as the number of florists in the nation declines.The company's revenue grew to $627.3 million last year from $554.6 million in 2010, which includes revenue from its U.K. brand, Interflora. Net income in 2013 was $12.5 million, down from $21.2 million in 2012, largely because of $13.4 million in costs incurred by the November separation from parent company United Online. Apatoff said a better measure of the company's profitability is its earnings before interest, taxes, depreciation and amortization, which last year totaled $85.7 million." (photo, by Alex Garcia, Chicago Tribune: Apatoff with Michael Skaff, VP for product development, at FTD headquarters)
The full story can be found at the Tribune's website.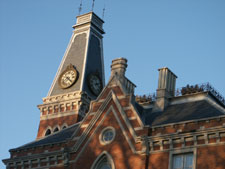 A former member of DePauw's Board of Visitors, Robert S. Apatoff was previously president and chief executive officer of Rand McNally & Company. His resume also includes stints as senior vice president and chief marketing officer at Allstate Corporation, and in senior management and marketing roles at Aetna, Inc., L.A. Gear, Inc., Reebok International, Ltd. and Anheuser Busch, Inc. At the latter, Apatoff was integral in the creation and launch of such visionary programs as the "Bud Bowl" and Spuds Mackenzie campaigns.
Back