Prof. Jeff McCall '76 Quoted in AP Story on Rumored Media Deal
May 1, 2017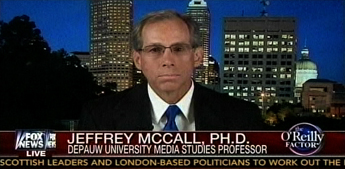 "All the big media companies want to get bigger," Jeffrey M. McCall, professor of communication at DePauw University, tells the Associated Press today. McCall, who teaches media studies, is quoted in a nationally distributed story on reports that 21st Century Fox and a New York investment firm are bidding to buy Tribune Media.
"21st Century Fox wants to enter more markets around the country and drive its revenue higher, McCall said," according to AP.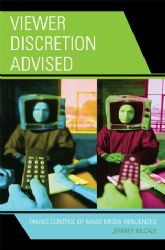 Access the article at the website of the Chicago Sun-Times.
The author of Viewer Discretion Advised: Taking Control of Mass Media Influences, Jeff McCall is a 1976 graduate of DePauw and is regularly quoted in stories on media matters. Last week he talked with The Hill about changes at Fox News Channel and also discussed Bill O'Reilly's ouster with the Washington Post. Professor McCall also recently authored a newspaper column on the role corporate sponsors play in keeping the airwaves family friendly.
McCall majored in speech (communication) at DePauw and went on to earn a master's degree from the University of Illinois and a Ph.D. from the University of Missouri. A former journalist, he joined the DePauw faculty in 1985 and serves as faculty to DePauw's student radio station, WGRE, where he learned broadcasting as an undergraduate.
Source: Associated Press
Back