"The Main Competition for Fox is Itself," Opines Prof. Jeff McCall '76
May 2, 2017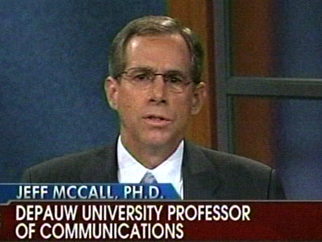 "Fox News Channel's twentieth anniversary celebration has hardly gone as planned," writes Jeffrey M. McCall, professor of communication at DePauw University, in a column for The Hill. "The lofty ratings posted during the past twelve months have been overshadowed by high profile departures of on-air talent such as Megyn Kelly and Bill O'Reilly, and top executives Roger Ailes and now co-president Bill Shine. The media world now waits to see if the tumult chases the FNC viewers away."
In McCall's view, "Odds are that FNC will still be the leader in cable news ratings a year from now, but it will take some work." He adds, "Viewers will observe closely to see if the purges at FNC are only to address the harassment culture that has been alleged to exist at FNC, of if perhaps the changes are designed to alter the editorial/content direction of the channel. Loyal FNC viewers will understand personnel changes to address workplace climate. They won't stay put, however, if there is a sense the Murdochs want to join the media mainstream. Ultimately, the News Corp brass will decide to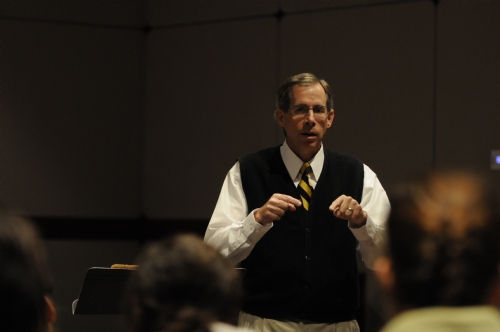 maintain the healthy profit flow from FNC. Journalism, after all, is still a business in the United States."
The professor concludes, "Ultimately, the main competition for Fox is itself. If the network could stop digging its own public relations holes, the audience would stabilize and the channel could get back to doing its 'We report, you decide' thing."
You'll find the complete column at the website of Capitol Hill's newspaper.
The author of Viewer Discretion Advised: Taking Control of Mass Media Influences, Jeff McCall is a 1976 graduate of DePauw and is regularly quoted in stories on media matters. Yesterday he was quoted in an Associated Press story on a rumored media merger. Last week he talked with The Hill about changes
at Fox News Channel and also discussed Bill O'Reilly's ouster with the Washington Post. Professor McCall also recently authored a newspaper column on the role corporate sponsors play in keeping the airwaves family friendly.
McCall majored in speech (communication) at DePauw and went on to earn a master's degree from the University of Illinois and a Ph.D. from the University of Missouri. A former journalist, he joined the DePauw faculty in 1985 and serves as faculty to DePauw's student radio station, WGRE, where he learned broadcasting as an undergraduate.
Source: The Hill
Back