Joe Schoen '01 Named Assistant GM of NFL's Buffalo Bills
May 15, 2017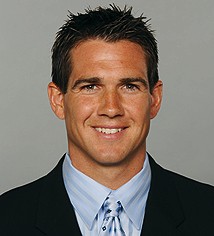 "The Bills got better Sunday. And it was at the Dolphins' expense," reports the Miami Herald. "Buffalo has hired Joe Schoen, Miami's director of player personnel. Schoen, who has been with the Dolphins since 2008, will serve as the Bills' assistant general manager under Brandon Beane. The two men worked together in Carolina a decade ago."
Adam H. Beasley writes, "Schoen, a graduate of DePauw University, got his start in football in 2000 as an intern in the Panthers' ticket office. He later made the move to football operations and then got a full-time job in scouting. The Dolphins ultimately hired him as a national scout. He was later promoted first to assistant director of college scouting and then in 2014 to director of player personnel."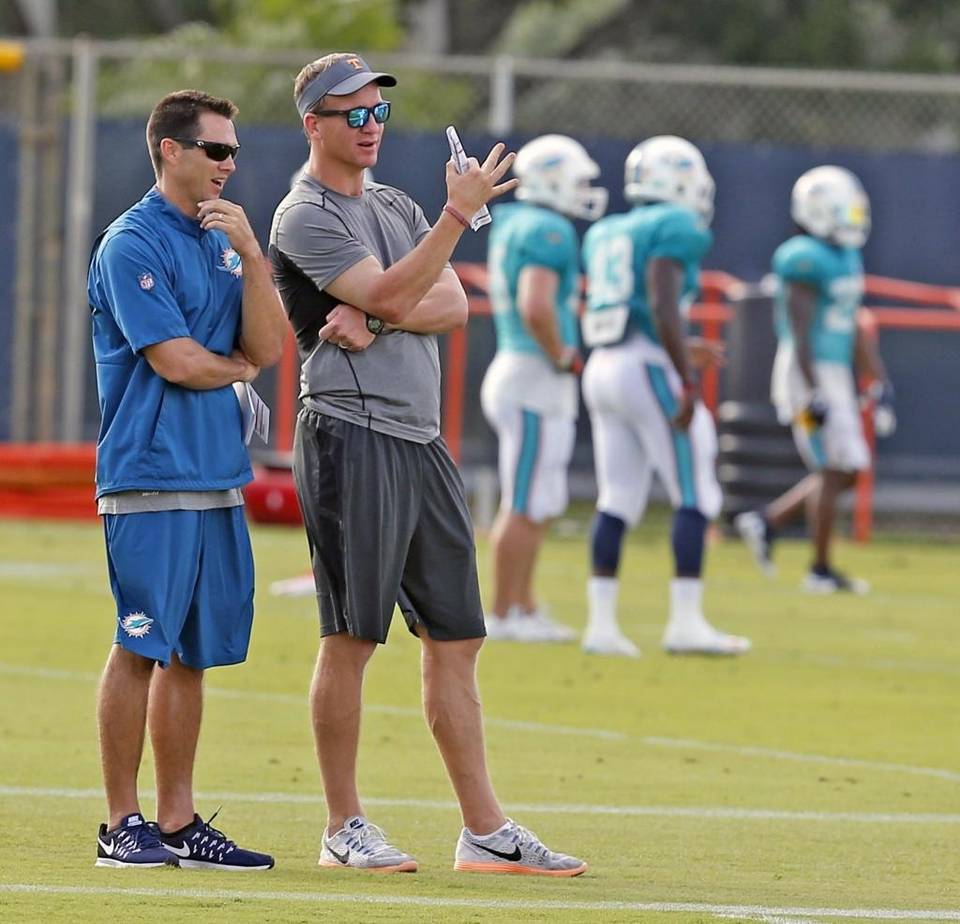 Access the story at the newspaper's website. (at left: Schoen talks with Peyton Manning at the Dolphins' training camp last summer; photo by Charles Trainor Jr./Miami Herald)
A communication major at DePauw, Schoen graduated in 2001. He was a three-year letterman in football (1997-2000) and quarterback as a freshman and wide receiver his final three years, serving as a captain during his senior season.
Source: Miami Herald
Back