Pulitzer Prize-Winning NY Times Journalist Ben Solomon '10 Assigned to Bangkok
June 22, 2017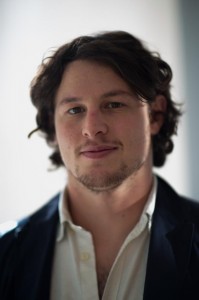 The New York Times has appointed Ben C. Solomon, a 2010 graduate of DePauw University, to serve as the outlet's first visual-first correspondent in Bangkok, Thailand.
"You already know Ben as a talented, trailblazing video journalist," noted the newspaper's announcement. "Ben will continue to do what he does so well: create smart, sophisticated videos that engage and educate our audience, bringing them to the scenes of stories that matter. But he will do it as part of a regional beat, working closely with Hannah [Beech, the chief of the Southeast Asia bureau], the video unit and editors in Hong Kong."
Read more here.
A communication major and Media Fellow at DePauw, Solomon interned with the Times in 2010. He was among a team of Times staffers to be honored with the Pulitzer Prize for international journalism for coverage of the 2014 Ebola outbreak in West Africa."Solomon and his Times colleagues also won a 2014 George Polk Award in Journalism. He has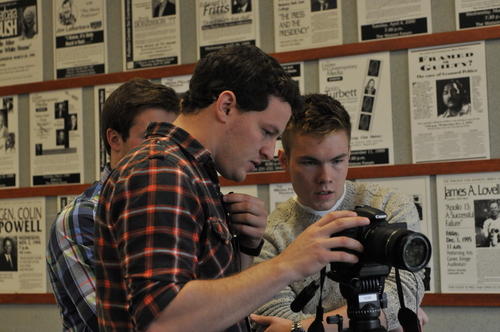 been based in Cairo, Istanbul, Paris and Nairobi, and last year he embedded with Iraqi forces as they fought ISIS. (at left: Solomon during a 2013 visit to campus)
Two days ago, Solomon's "Journalist's Notebook: Into the Battle of Mosul, Armed With a Camera" was prominently featured on the homepage of the Times.
In a 2011 feature, Ben Solomon stated, "My time at DePauw allowed me to do some really interesting things. It's been an easy transition for me. DePauw is an amazing place. If you're motivated to do things, the opportunities are limitless."
Back