Young Frankenstein, The Musical, Opens DePauw Theatre Season
September 30, 2017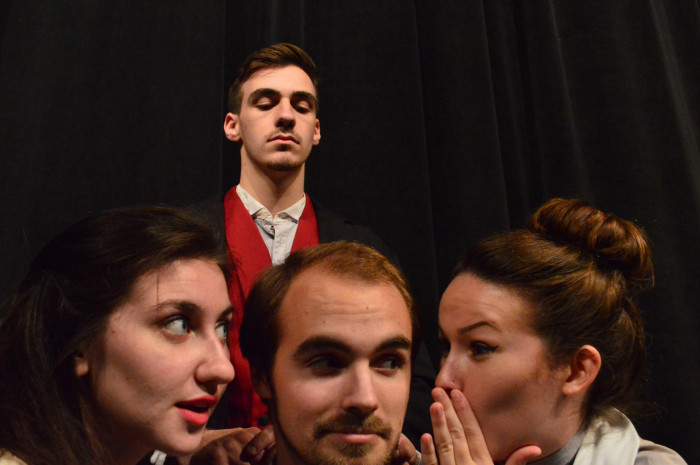 DePauw Theatre and the University's School of Music present The New Mel Brooks Musical: Young Frankenstein. The first production of the 2017-18 DePauw Theatre season, the musical opens Thursday, October 5 at 7:30 p.m. in Moore Theatre of the Green Center for the Performing Arts followed by a reception in the Great Hall. Performances continue on Friday, Oct. 6 and Saturday October 7 at 7:30 p.m., with a matinee performance on Sunday, October 8 at 1 p.m.
Mel Brooks provides the music and lyrics for the musical adaption of Young Frankenstein, his legendary film comedy. When Frederick Frankenstein, grandson of the infamous Victor Frankenstein, inherits his family's Transylvanian estate, he not only finds true love, but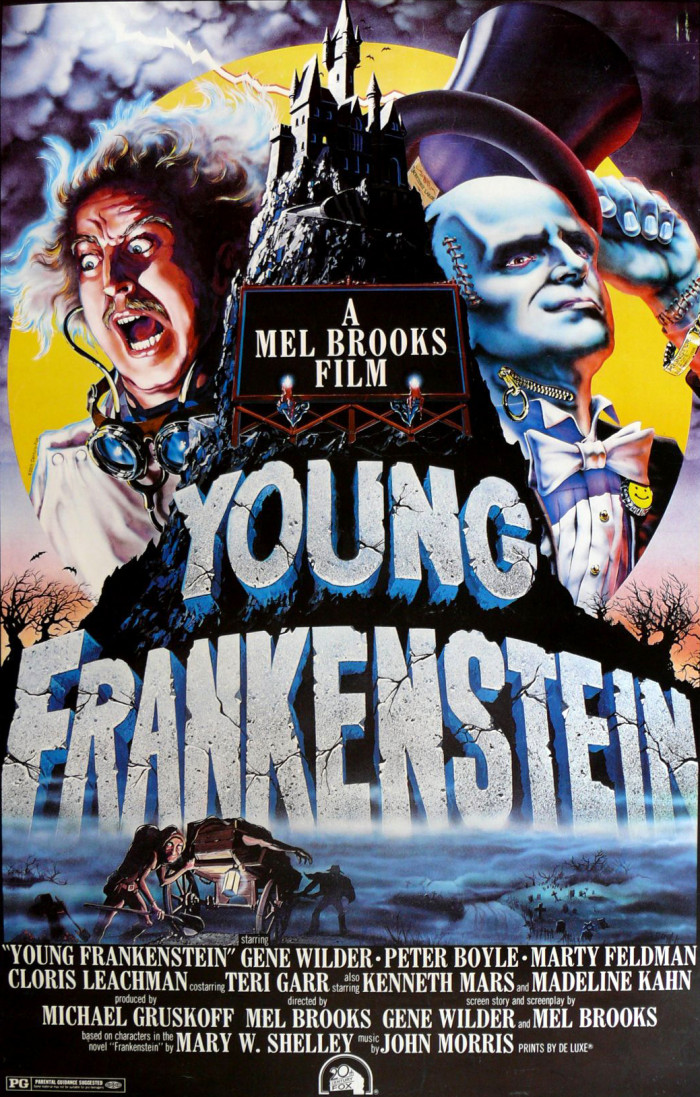 creates a tap-dancing monster rivaling that of his grandfather's.
The original film was released in 1974, and is ranked No. 13 on the American Film Institute's list of America's 100 funniest movies. (movie poster is at left)
"My wife and I saw the film while we were still in high school," director Steve Timm says. "Mel Brooks' film modeled for us what's deeply and firmly important in a long relationship."
Fans of the film will recognize familiar characters and moments from the musical. Frederick Frankenstein (David Mather '19), Igor (Jacob Peterman '12), Inga (Connor Locke '20), the Hermit (David Young '20), Elizabeth Benning (Sarah Hennessey '20) and Frau Blucher (Marin Tack '18) join DePauw professors Dave Worthington (Monster) and Wade Hazel (Mr. Hilltop) as they sing and dance their way through Mel Brooks' contemporary masterpiece. The original Broadway production debuted in 2007, and the show will make its debut at London's West End this Fall.
The DePauw production is directed by Timm, professor of communication and theatre, with musical direction by Steven Linville '06 and choreography by Jared Norman '12.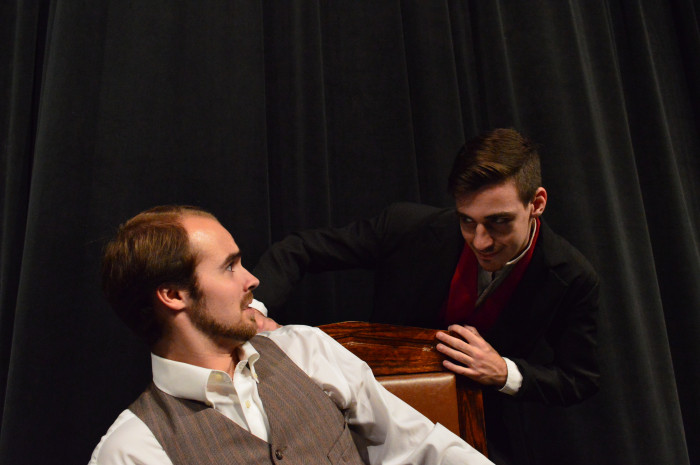 The show is presented through special arrangement with Music Theatre International (MTI) and is intended for mature audiences.
Tickets are $10 for general admission and $5 for students. They are available online for purchase at https://www.eventbrite.com/d/in--greencastle/depauw-theatre/.
For more information about DePauw Theatre and the School of Music, click here.
Back