Senior's "Incredible Experiences" at DePauw Detailed in Hometown Newspaper
September 2, 2012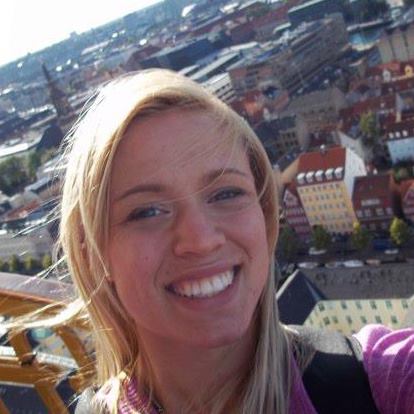 "What I have enjoyed most about college are the relationships I have formed with classmates, staff, and the faculty at DePauw," Amanda R. Brinkman tells the Times-Mail of Bedford, Indiana. "I have met some pretty remarkable people who have inspired me to go out and do amazing things in the world. I've greatly enjoyed all of the incredible adventures I've experienced as a leader, mentor, and world traveler."
The senior's hometown newspaper reports on her semester abroad in Copenhagen. Brinkman describes her experiences at DePauw as exciting and transformative. "The fact I've been blessed lo travel to the Galapagos, lead a Winter Term in Service course to San Diego, head an alternative spring break trip to Pittsburgh, was elected president of my sorority, and am spending this fall semester in Denmark is absolutely remarkable."
Brinkman adds, "I want to be completely present in this experience and not take a single thing for granted. I am going to be open to meeting a lot of people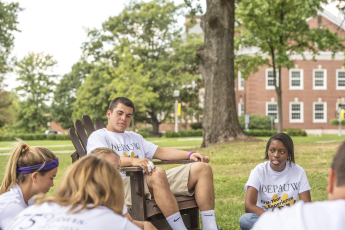 and take advantage of opportunities. 1 want to stay involved and gain a well-rounded educational experience."
For new college students, she offers, "I would advise them to utilize their professors early in the semester so they can begin to form those crucial relationships. I was able to take advantage of research, baby-sitting and traveling experiences due to my relationships with my professors. And get involved with in-service opportunities from the beginning. They open up many doors and opportunities you will never regret."
Brinkman is a double-major in psychology and religious studies, with minors in education studies and conflict studies.
The complete text is available to subscribers at the Times-Mail's website.
Back