Dave Bagley '88 Promoted to Principal at MorrisAnderson
January 17, 2012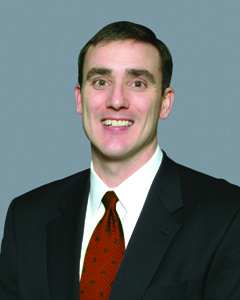 David M. Bagley, a 1988 graduate of DePauw University, has been promoted to principal at MorrisAnderson, a financial and operational advisory firm.
"In this senior leadership role, Bagley will leverage his extensive turnaround and financial advisory expertise to continue to grow MorrisAnderson's client portfolio, especially in the franchise industry practice group," notes today's announcement. "Bagley will also be instrumental in further expanding MorrisAnderson's industry practice groups and coordinating the firm's national business development strategy."
"Dave's promotion to principal is a reflection of his solid track record in transitioning distressed companies to strong, profitable organizations," says Dan Dooley, principal and chief executive officer of MorrisAnderson. "Dave's diverse background and industry experience have helped MorrisAnderson grow our franchise industry practice group, which has served major industry players such as Sonic, Bar Louie, Restaurants America, Popeyes and Granite City Food & Brewery."
An economics major at DePauw, Bagley went on to earn a master's degree in business administration from the J. L. Kellogg Graduate School of Management at Northwestern University and is a Certified Turnaround Professional (CTP). He joined MorrisAnderson in 2001 as managing director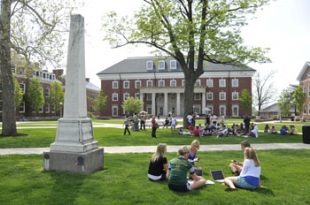 and "has more than 20 years of experience assisting financially distressed and underperforming companies as a consultant and financial advisor. Bagley also regularly provides interim management support by assuming the role of CEO, CFO and CRO for transitioning companies, and was honored as one of Turnarounds & Workouts' 'People to Watch' in 2010,' " the text notes.
You'll find more information at Marketwire.
Also available is this previous story.
Back