Angie Hicks '95 Visits CBS This Morning
March 7, 2013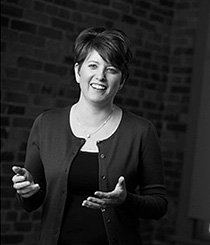 "I started Angie's List right out of college 18 years ago looking for a better way for consumers to find information on who's the best and most trustworthy service companies to invite into your home," Angie Hicks told CBS News this morning. The co-founder and chief marketing officer of Angie's List, Hicks -- a 1995 graduate of DePauw University -- was one of three "Eye-Opening Women" featured in a segment on CBS This Morning.
The live interview included Lori Greiner, inventor and QVC host, and Jennifer Hyman, co-founder and CEO of Rent the Runway. The three discussed the contributions of women in the start-up world.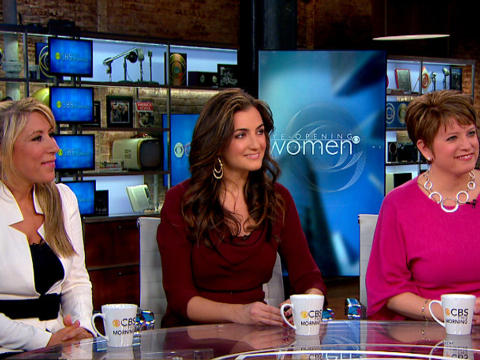 See the segment at CBS' website.
An economics major and Management Fellow at DePauw, Hicks started her business shortly after receiving her bachelor's degree. The company began in 1995 with 1,000 members in Columbus, Ohio. Today more than 1.5 million subscribers across the U.S. submit more than 65,000 reports each month about their consumer experiences to Angie's List.
Learn more about Angie Hicks in this previous summary.
Back