"Star" Orr Fellows Ali Roach '03 and Mike Langellier '04 Featured
May 21, 2013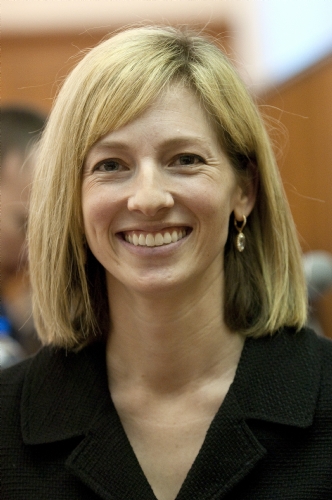 "When Ali Roach graduated from DePauw University in 2003, the honors student had a choice to make: accept a marketing position with an established company or gamble on a lower-paid position with a startup enterprise," begins an Indianapolis Star story. "For Roach, the decision was clear. She accepted the latter position because it was arranged by the Orr Fellowship, a two-year leadership program for college graduates with entrepreneurial ambitions."
Ashley Petry writes, "The Orr Fellowship offered a lower salary, but it came with the promise of executive-level mentorship, monthly networking meetings with governors and CEOs, and a professional network that would include dozens of the most creative entrepreneurial minds in the state: Orr alumni."
Ali Sales Roach, a 2003 graduate of DePauw who majored in English (writing) and was a Management Fellow, spent her Orr fellowship working with a then-new digital marketing company, ExactTarget. "She compares the decision to the classic Stanford marshmallow experiment, in which researchers offered children one marshmallow now or two marshmallows in 15 minutes. Later in life, the children who delayed gratification tended to be more successful," Petry reports.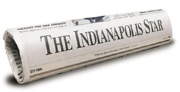 Roach tells the newspaper, "The fellowship is sort of like waiting for that second marshmallow. Maybe I'm not going to have the starting salary I could have at a company outside the fellowship, but the network I'm going to gain, the people I'm going to meet -- those things make it really, really worth it."
Roach went on to co-found a company called Compendium and is now vice president of marketing for hc1.com. She says the Orr Fellowship was key. "I never would have started a company, because I wouldn't have had the exposure that ExactTarget gave me. The fellowship is really a springboard."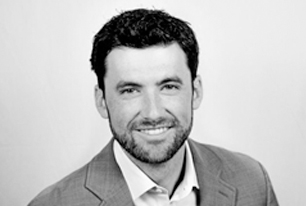 The Star feature adds, "Another star Orr fellow is Mike Langellier, a (2004) DePauw University graduate who joined the fellowship in 2004, working as a financial consultant for Baker Hill (now Experian). He later co-founded MyJibe.com, an online financial-planning tool. And recently he was named president of TechPoint, an industry group for Indiana technology companies."
Access the complete text at IndyStar.com.
Back