Peter Noonan '82 Hits the Right Notes in Business and Music
December 3, 2013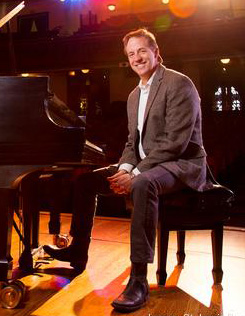 "Peter Noonan is an expert in what he calls 'cap-ology'," begins a St. Louis Business Journal article. "As senior vice president with Commerce Bank's tax credit services team, Noonan has written the book -- or at least the legislation -- on tax credit programs in states across the Midwest. In 2009, he was part of a team that wrote the legislation to put in place caps on the historic tax credit program in Missouri." (photo: Dilip Vishwanat/SLBJ)
The story by Angela Mueller notes, "Noonan, who is a native of Springfield, said he has been interested in historic buildings ever since a job with Mark Twain Bank brought him to St. Louis after he graduated from DePauw University."
Noonan, a 1982 graduate of DePauw, majored in economics and management. He recalls, "I was in commercial real estate banking, and I was really hoping to specialize in historic properties."
Mueller writes, "However, before making that hope a reality, Noonan decided to pursue an entirely different dream. A classically trained pianist, Noonan left the corporate world behind in 1995 and spent the next six years pursuing a career in music. He has released five CDs of original piano compositions, and is working on a new release. His total CD sales have surpassed $1 million. Noonan returned to banking in 2001, when he joined Commerce Bank.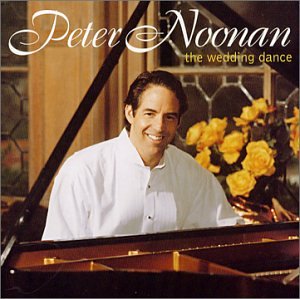 However, he has not left his music behind. He will be returning to the stage for a performance at the Sheldon Concert Hall on Dec. 14."
"I performed my first original pieces before my kindergarten class," Noonan tells the publication. "I was classically trained with the same piano teacher from first grade to college and would do original works even in middle school and high school. In the '80s when I moved here and was working at Mark Twain Bank, I sort of missed piano, so I started renting a piano and started writing some pieces. Then I decided to go to the recording studio, and then recorded and released in 1990, the Cafe at Arles CD. It was meant to pick up the sense of what one person could do at one time. Everything was live, nothing overdubbed. It's still my biggest seller."
The complete feature, which includes a Q&A with Noonan, is available to subscribers at the Business Journal's website. You're also invited to visit Peter Noonan's personal site.
Back