Jonathan Bailor '05 Authors The Calorie Myth
January 5, 2014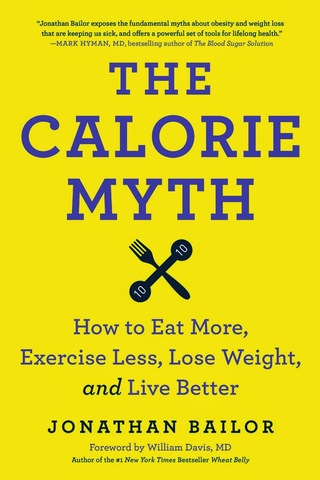 Jonathan Bailor, a 2005 graduate of DePauw University, is the author of The Calorie Myth: How to Eat More, Exercise Less, Lose Weight, and Live Better. The publisher, HarperCollins, calls it a "revolutionary diet book that explains how cutting-edge science supports a radically different approach to weight loss, offering evidence that calories do not matter."
The synopsis of the title adds, "Bailor shows that the key to long-term weight-loss is not the number of calories consumed but rather what kinds of calories. Some foods are used to repair tissue, boost brain power, and fuel our metabolism -- while others are stored as fat. The human body has a set point -- the weight it naturally 'wants' to be -- that is regulated by hormones."
"The Calorie Myth does an excellent job of exposing the fundamental myths about obesity and weight loss that are keeping Americans sick," says Mark Hyman, M.D., author of The Blood Sugar Solution. "By explaining the link between our hormones and our metabolism, Jonathan Bailor offers readers a powerful set of tools for creating lifelong health."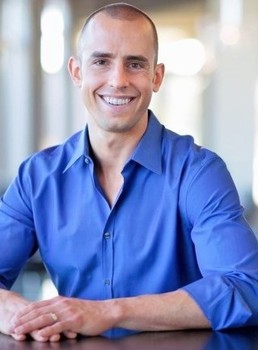 Adds Sara Gottfried, M.D., author of The Hormone Cure, "Jonathan Bailor cuts through the noise and tells it to us straight: the food we eat impacts our biology in the most fundamental yet fixable ways. Our hormones regulate weight loss, and what we eat impacts how they function. Calories? Not the issue."
Learn more, and order the book, at Amazon.com.
Bailor has made several recent appearances on TV's Fox & Friends to discuss his new work. Access them here.
Jonathan Bailor was an economics major at DePauw and participated in both the Management Fellows and Information Technology Associates programs. A nutrition and exercise expert and former personal trainer, Bailor previously authored The Smarter Science of Slim: What the Actual Experts Have Proven About Weight Loss, Dieting, & Exercise.
Back