Brad Stevens '99 to Speak at MIT Sloan Sports Analytics Conference
February 27, 2014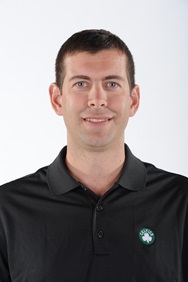 "Celtics coach Brad Stevens, holder of an economics degree from DePauw University in Greencastle, Indiana," is among the speakers at the MIT Sloan Sports Analytics Conference. The event, which begins tomorrow in Boston, "will draw more than 2,000 to what is the largest gathering of sports statistical-analysis followers," reports Bloomberg News. "Seventy-six teams from the four biggest U.S. sports leagues will be there, including 22 from the National Football League, up from 14 a year ago. will also speak at the two-day event."
Other presenters will include Malcolm Gladwell, Andrew Luck, Nate Silver, Phil Jackson, Suzy Kolber and NBA commissioner Adam Silver. A complete list is available here.
Scott Soshnick reports, "Among the topics being discussed are athlete and business analytics, wearable technology, the science of negotiation and how big data is changing sports. On the field, the driving idea behind analytics is the use of statistics and data to predict player and team performance."
The article is available at Bloomberg's website.
"My experience at DePauw was about as beneficial as any experience I've had," Brad Stevens told ESPN.com recently. In December, the Boston Globe noted,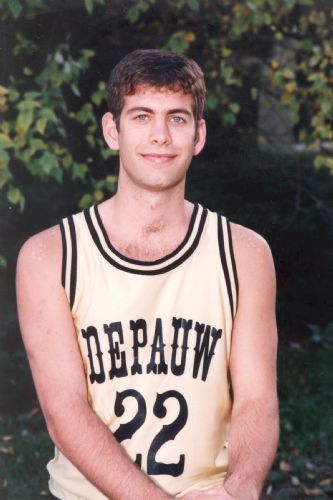 "Actually, one of the biggest influences in how Stevens leads was a course he took during his sophomore year at DePauw."
A Management Fellow and economics major at DePauw and 1999 graduate of the University, Stevens was named the head coach of the Boston Celtics in July, becoming the youngest current head coach in the NBA.
At DePauw, Stevens played four seasons for coach Bill Fenlon, earning all conference and academic all conference honors all four years. You can learn more about his college playing career here.
After graduation Stevens took a job in marketing with Eli Lilly & Company -- where he'd interned as a Management Fellow -- but decided his passion was coaching. He left the pharmaceutical company for a volunteer coaching position and before long was on the Butler staff, eventually becoming an assistant for the Bulldogs. On April 5, 2007, Stevens was named -- at age 30 -- to lead Butler's Division I men's basketball program. Now 36, he led the Bulldogs to a 166-49 record, including a 12-5 record in the NCAA Men's Basketball Championship and two consecutive trips to the national championship game (in 2010 and 2011). His 166 wins are the most for any NCAA Division I basketball coach over the first six years to start a career.
Learn more in this recent story.
Back