Freshman Entrepreneur is Leading Start-Up Candle Company
February 25, 2014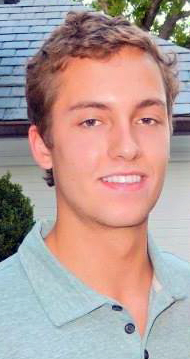 George Quall, a DePauw University freshman, is president and chief marketing officer of Soy by a Boy, "a hand-made all-natural soy candle company," which is featured in Illinois' Lake Forester. The article describes how another Lake Forest teen, Jacob Farkas, got the idea to start the candle company and how it has taken root.
Quall, who plans to major in economics, tells the newspaper, "I thought it was an awesome idea so I jumped on the opportunity right away."
Linda Blaser reports, "Quall has worked hard to get the company recognized. So far this year, Quall arranged to have Soy By a Boy available at the Lake Forest Farmer's Market and a meeting with the city's Business Accelerator is in the works. He also initiated a sponsorship with the American Cancer Society and the company's presence at the local Relay for Life at Northwestern Lake Forest Hospital ... At DePauw University where he attends, Quall sells candles on campus and has made contact with local small business owners eager to see the product line."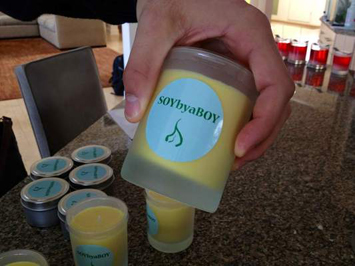 Quall tells the newspaper, "We will donate a percentage of each sale to a cancer charity and we've also tossed around the idea of each scent representing a charity, to allow the consumer to tailor their order not only to the scent they like but the charity they want to support."
Read more here. You may also visit Soy By a Boy online.
Back