Star Story Cites "Interesting" Commencement Speakers
April 29, 2014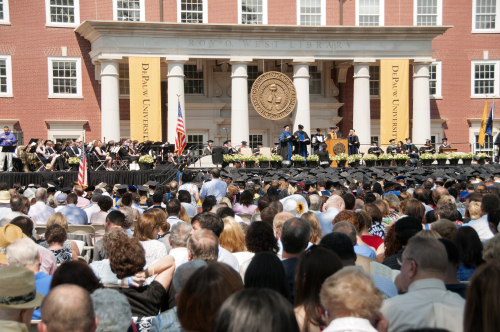 Commencement speeches are "sometimes delivered by someone interesting," writes Will Higgins in the Indianapolis Star. "This year at Butler it's Brad Stevens, the basketball coach. DePauw has Kal Penn, the actor (House, 24, How I Met Your Mother) and Obama administration official (associate director, White House Office of Public Engagement)."
Penn will address DePauw's Class of 2014 on Sunday, May 18, in Holton Memorial Quadrangle. Details can be found in this summary.
Stevens is a 1999 graduate at DePauw, where he majored in economics and management, was a Management Fellow, and played four years on the men's basketball team. The former hoops coach at Butler and now the head coach of the Boston Celtics, he'll be awarded an honorary doctorate at Butler's May 10 ceremony.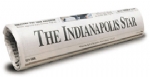 Read the newspaper story at IndyStar.com.
For information on DePauw's 175th commencement, click here.
For a thirteenth consecutive year, DePauw University is offering its graduates-to-be and their families the opportunity to own a DVD capturing the 2014 commencement ceremony and an array of features that capture key moments that have taken place over the past four years. Learn more about the project and pre-order the disc in this summary.
Source: Indianapolis Star
Back