Rock Legend Todd Rundgren, Environmentalist Jesse Kharbanda, and CEO Jim Alling '83 to Receive Honorary Degrees at May's Commencement
March 20, 2017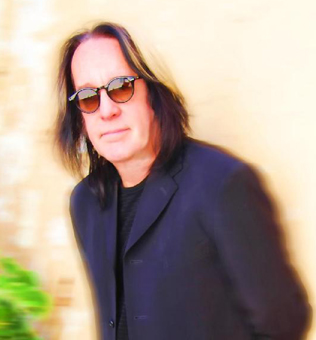 Musician and producer Todd Rundgren, who has been called "rock's Renaissance man" by Entertainment Tonight, will be among three individuals to be presented with honorary doctoral degrees at DePauw University's 178th Commencement. Jesse Kharbanda, executive director of the Hoosier Environmental Council, and Jim Alling, chief executive officer of TOMS and 1983 graduate of DePauw, will also receive honorary degrees at the ceremony, which will take place Sunday, May 21, at 10:30 a.m. in Holton Memorial Quadrangle.
Todd Rundgren is best known as the composer and performer of "Hello It's Me" and "Bang The Drum All Day", the latter of which has become a staple of Friday afternoon radio programs and sports arenas with its chorus of "I don't want to work/I want to bang on the drum all day." But those two tunes and a handful of other hits ("Can We Still Be Friends," "We've Gotta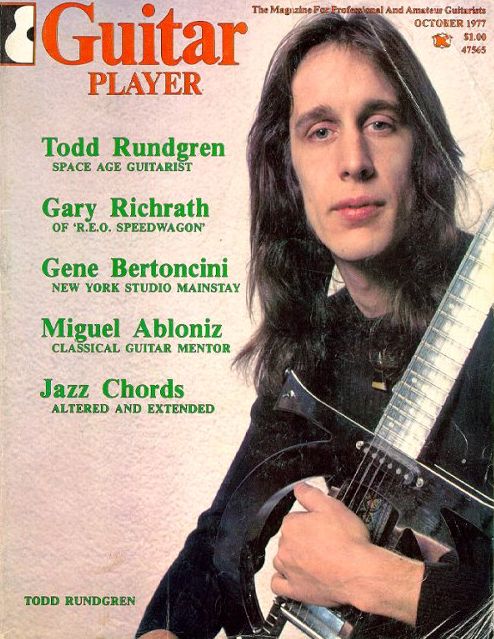 Get You a Woman," "I Saw the Light," "Love is the Answer") are a small sampling of a career that spans about 50 years and has spawned some 100 albums, counting the releases Rundgren has released himself and produced for others. Over the last five decades, he has made a lasting impact on the form, content, and delivery of popular music.
One of the best-selling rock albums of all time, Meat Loaf's Bat Out of Hell, was produced by Rundgren, who also plays lead guitar throughout the disc. The laundry list of other Rundgren-produced albums includes Grand Funk Railroad's We're An American Band, Patti Smith's Wave, XTC's Skylarking, Cheap Trick's Next Position Please, and Forever Now by the Psychedelic Furs. He's also worked with Hall & Oates, Badfinger, The Tubes, James Cotton, Paul Shaffer, Bad Religion and 12 Rods.
He's also composed for television programs and feature films, including Pee Wee's Playhouse and Dumb and Dumber, for which he received BMI's "Film Composer of the Year" accolades. He also scored a musical based on a Joe Orton screenplay, Up Against It, for Joseph Papp and the New York Shakespeare Festival.
In the late 1970s, Rundgren built his own video studio and began creating his own music videos. "Time Heals" was one of the very first videos to air when MTV debuted on August 1, 1981. He also created what became known as the Apple PaintBox program and developed the world's first interactive music disc. In 2013 he received the Les Paul Award, which honors individuals or institutions that have set the highest standards of excellence in the creative application of audio and music technology. (at right: Rundgren chats with students at the DePauw Nature Park before his Ubben Lecture)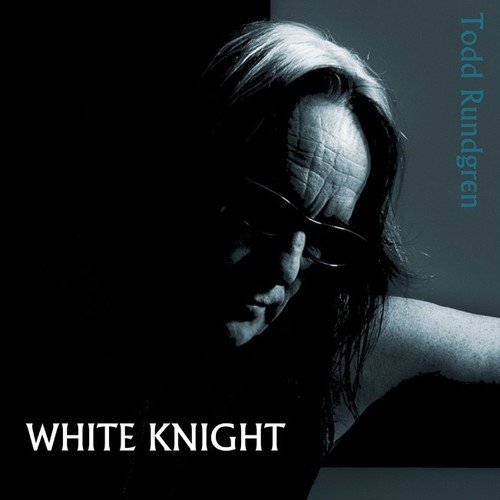 Rundgren visited DePauw in April 2009 to present a Timothy and Sharon Ubben Lecture on "Music, Technology and Risk-Taking." Since then, he has been a visiting professor at Indiana University, the University of Colorado - Denver, and the University of Notre Dame. The week before DePauw's commencement, Rundgren will deliver the address to graduates at Berklee College of Music.
Nine days before coming to DePauw, Rundgren will release his latest album, White Knight, which features collaborations with Trent Reznor, Joe Walsh, Daryl Hall, Bettye LaVette, Robyn, and Donald Fagen, among others. His visit to campus will come in the midst of a tour supporting the new record.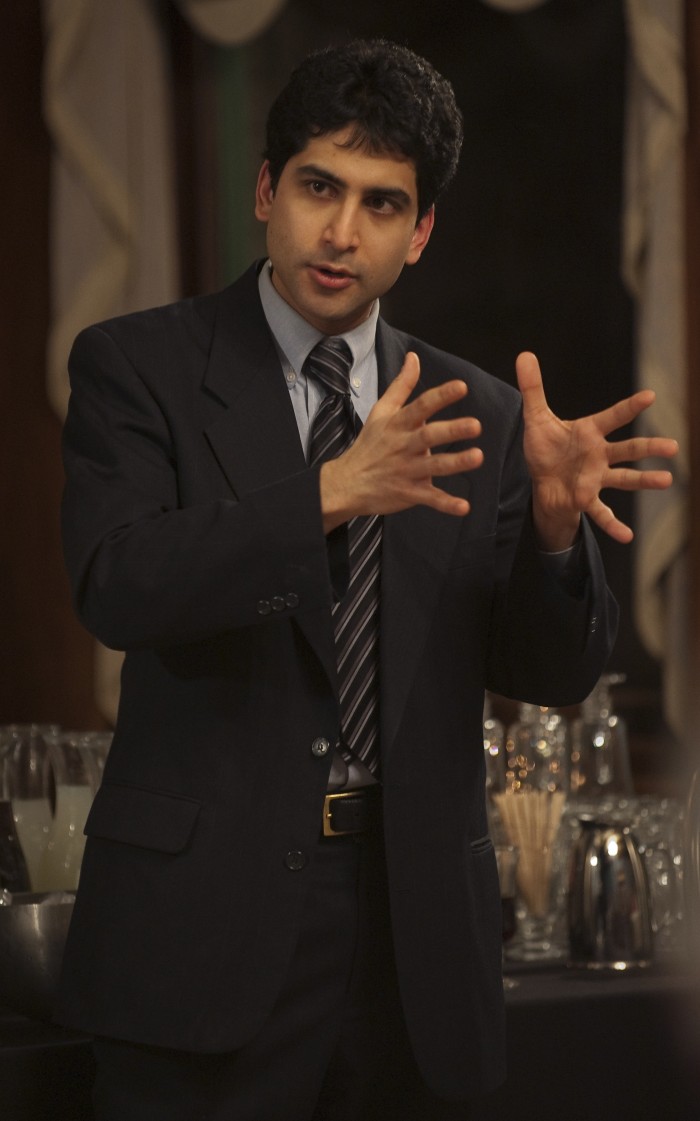 Jesse Kharbanda leads Indiana's largest environmental policy organization, overseeing the Hoosier Environmental Council's strategic and program development, legislative initiatives, operations, and fundraising.
HEC is focused on three core initiatives: clean energy, sustainable agriculture, and 21st century transportation systems. Kharbanda has made it a priority of HEC to build bridges with groups that may not have been as engaged with the organization in the past, such as the business community and faith-based groups.
His decade-long involvement in Indiana legislative matters began in 2006 while at the Environmental Law and Policy Center. Kharbanda has been named to the "Forty Under 40″ list by the Indianapolis Business Journal in 2011, was recognized as the sole Indianapolis-based community leader named to Delta Omega, the national public health honorary, in 2010, and won the Hulman Health Achievement Award for Public Policy Advocacy in 2015. He has graduate degrees from Oxford University and undergraduate degrees from the University of Chicago.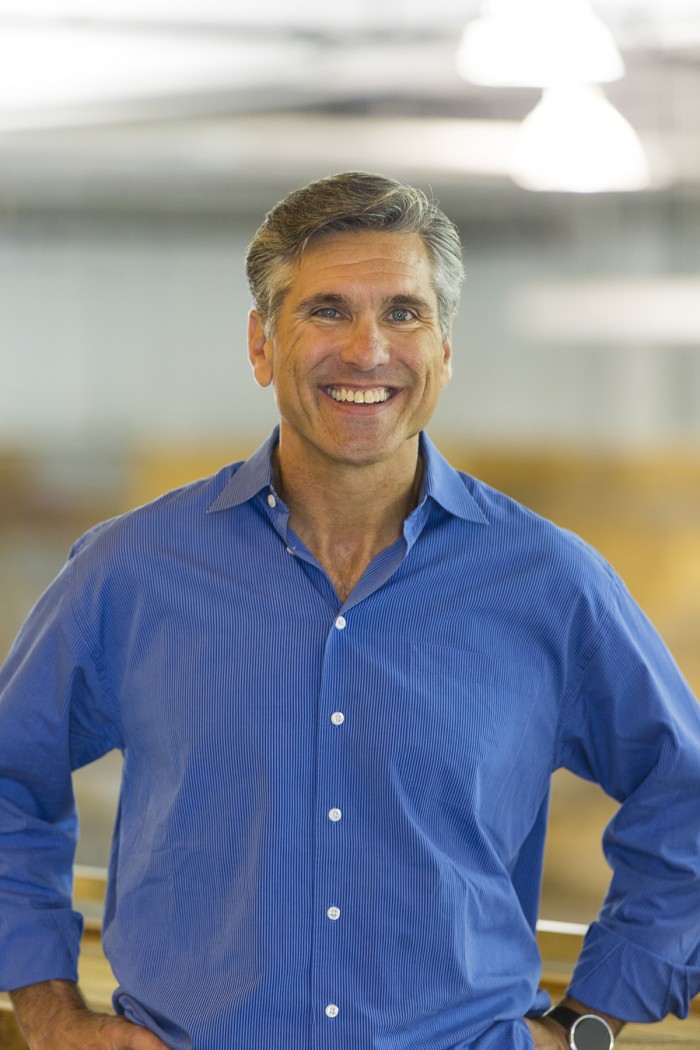 Jim Alling has led TOMS since April 2016 and was previously chief operating officer of T-Mobile and president of Starbucks International and Starbucks USA. An economics and Spanish double-major at DePauw, Alling has more than 30 years of general management and marketing experience in consumer packaged goods and consumer retailing.
As previously announced, Alling will deliver the principal address to DePauw's Class of 2017 at the ceremony.
Like Rundgren, Alling has been an Ubben Lecturer at DePauw, speaking on March 13, 2007. His entire family actively volunteers with the March of Dimes as well as the Juvenile Diabetes Research Foundation. Jim Alling has also served as a board member on various non-profit and for-profit companies including the national youth literacy organization Jumpstart, Eastside Catholic School, Sahale Snacks, and MOD Pizza.
Graduates and their families can order a DVD of May's Commencement. The disc will include a multi-camera shoot of the ceremony and an array of extra features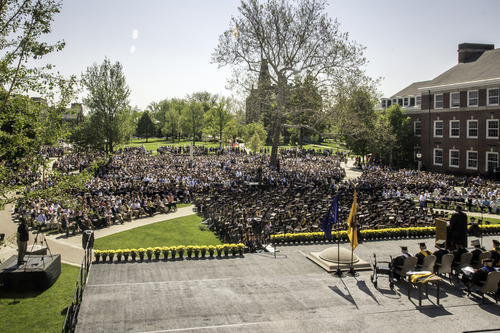 and will include footage of each graduate receiving their DePauw diploma. The DVDs are $19.95 for the first disc; additional DVDs sent to the same address will be $8 each (shipping to domestic addresses is included; 7% sales tax will be added to Indiana orders).
An online order form is available here. Learn more about the DVD in this story.
For more information on the 178th commencement, click here.
Back