Jacob Blasdel '07 is New Town Manager of Speedway, Indiana
March 23, 2017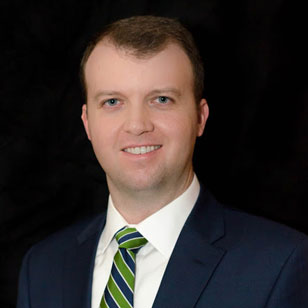 "Speedway has a new town manager," reports WISH-TV of Indianapolis. "Jacob Blasdel, a former staffer in the Gov. Mitch Daniels administration, was appointed to the position Wednesday. He will begin the job on April 7."
A 2007 graduate of DePauw University, where he was an economics and management major, "Blasdel worked for the Indiana Finance Authority and the Office of Management and Budget under Daniels from 2008 to 2012," notes the report.
He comes to the post from AES, the parent company of Indianapolis Power & Light, where he was senior analyst, project finance, and "supported utility and power plant construction, budget forecasting and other financial logistics."
"The Town of Speedway has made tremendous progress in recent years, and I'm looking forward to leading the long-term strategic vision for how the town will continue to grow in a thoughtful and sustainable way," Blasdel said. "I plan to learn from and listen to town residents and businesses about how to shape our future, as well as identify best practices to help us better deliver services to town residents."
He also holds an M.B.A. from Indiana University's Kelley School of Business.
Read more here.
Source: WISH-TV/Indianapolis
Back