"Life Mentor" Bob Kirk '71 Receives Award for Lifetime Contributions to HS Athletics
June 23, 2017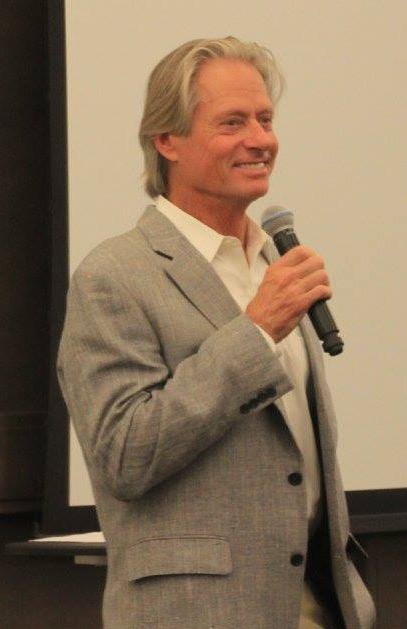 Bob Kirk, a 1971 DePauw University graduate who retired this spring after 43 seasons of coaching track and field at Ohio's Columbus Academy, "is the winner of the 2017 Lou Berliner Award for his lifetime contributions to high school athletics," reports the Columbus Dispatch. Kirk "motivated students to peak performances in and out of the classroom," according to the newspaper.
The award honors Berliner, who covered high school and amateur sports at the Dispatch for 44 years until his death in 1984.
Steve Blackledge writes, "One of Kirk's motivational ploys includes training with his athletes. Until back problems slowed him in his 50s, Kirk trained alongside his athletes. An avid cyclist, he still rides alongside them to simulate how fast they should be running."
"I always resented the image of the big-bellied coach standing there yelling at you," Kirk tells the newspaper. "My goal was always to be in better shape than them so I could stay with them. I suppose that's partly my own competitive urge. I always have contests with people to see who breaks first."
The article points to the impact Kirk has had on his former athletes, many of whom he remains close with. (photo at left by Jonathan Quilter/Columbus Dispatch)
"His impact on me has been immense," says Asim Haque, who is now chief executive officer of the Public Utilities Commission of Ohio. "Coach has this astounding way of extracting your very best and, in turn, building tremendous self-confidence within you. He pushed guys with average ability to amazing levels."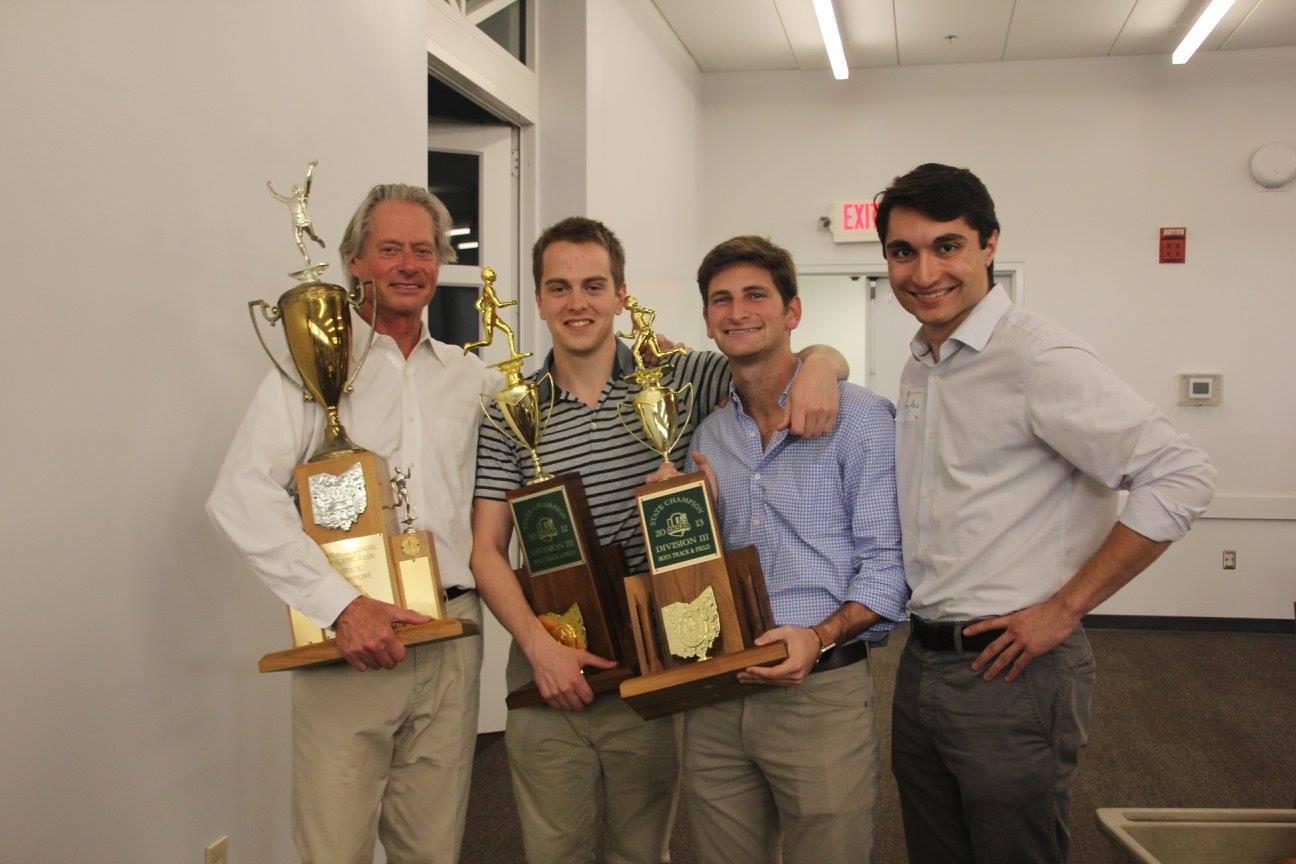 Jon Michael Hilsheimer was a four-time state champion who competed at Duke University and is now a management consultant in Chicago. "He was more than just a fantastic track coach. He was an even better life mentor," states Hilsheimer. "He has had the most profound impact on me as anyone in my life."
He continued, "I owe so much to that man. He taught me how to compete, how to lead, how to suck the marrow out of life. Track and field is better because of him. And more importantly, many, many students of his teachings live better, more fulfilling lives because of him. Bob wasn't just a coach. He was a life mentor."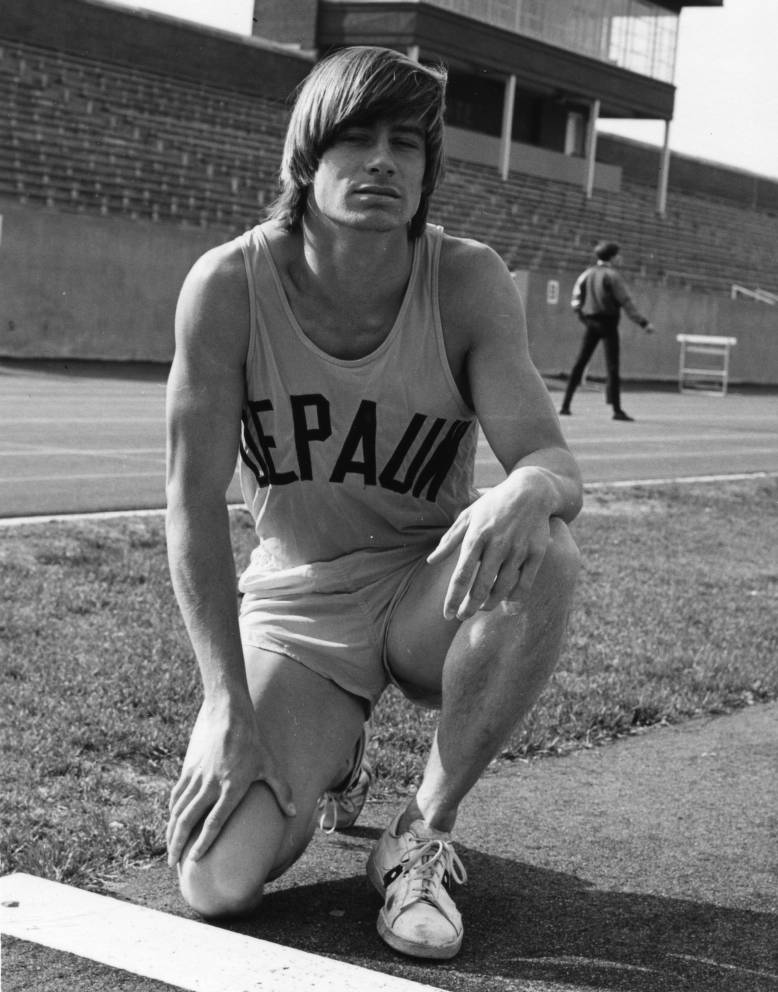 Access the complete text at the Dispatch's website.
A psychology major at DePauw, Robert C. Kirk Jr. was a four-year track standout at DePauw, competing in the high jump and sprint relays, but excelling as a horizontal jumper. He set indoor and outdoor triple jump records, and set a new outdoor long jump record his senior year on his last jump at Blackstock Stadium. Kirk was elected track team co‑captain both junior and senior years and was named "most valuable" both years. He went on to earn a master's degree in English education from Ohio State University, and he was one of only 12 teachers selected from an international pool to receive a Klingenstein Fellowship to Columbia University where he earned a master's degree in private school leadership.
He was inducted into the DePauw Athletics Hall of Fame in 2004. (at left: Bob Kirk at Blackstock Stadium in 1971)
Source: Columbus (Oh.) Dispatch
Back