Maggie Doherty '04 Named Patron Services Manager for Glacier Symphony and Chorale
January 21, 2012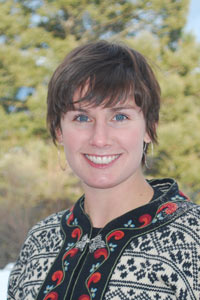 "Maggie Doherty has been hired as patron services manager at Glacier Symphony and Chorale," reports the Daily Inter Lake of Kalispell, Montana. "Doherty will manage the box office, including subscription ticket sales and services, as well as recruiting, training and coordinating volunteers for concerts and events. She also will be responsible for coordinating special events."
The text notes that Doherty "graduated in 2004 with a Bachelor of Arts degree in English writing from DePauw University and is working on her Master of Fine Arts degree in creative writing at Pacific Lutheran University ... Her past nonprofit experience includes a board position with the Bob Marshall Wilderness Foundation and volunteer editorial assistant for the Whitefish Review literary journal."
Doherty tells the newspaper, "I love what the symphony offers our community, and I'm thrilled to support it. I'm also attracted to the GSC because it has such a large volunteer base; from

the musicians to the ushers, there's an extremely dedicated group of people who love the music and want to see the GSC flourish. I'm honored to be a part of this strong and talented organization and contribute my efforts."
Read more by clicking here.
Doherty is also a member of the U.S. Telemark Ski Team. You'll find details in this previous article.
Back