Newspaper Profiles Prof. Greg Schwipps '95 and His Award-Winning Book
April 16, 2012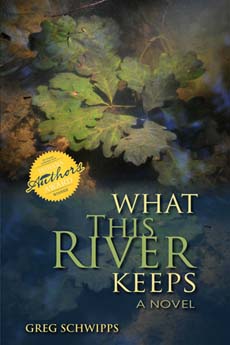 "When he was growing up in Milan, Greg Schwipps often took trips to the Brookville reservoir and couldn't help noticing the squares at the bottom of the lake," begins an article in the Reporter-Times of Martinsville, Indiana. "Those squares, he found out, were the foundations of buildings at one point -- the remains of the town of Fairfield, which was bought out to make room for the reservoir. Schwipps, who now lives in Wilbur, could never get that image out of his head. After he grew up and got a job teaching creative writing at DePauw University, he decided he wanted to tell that story, or at least a similar story. He said he wondered, what were those people who had their land taken for the reservoir feeling? How did they cope? That's how What This River Keeps was born."
The story by Scott Roberts describes how Schwipps, Richard W. Peck Professor of Creative Writing and associate professor of English at DePauw, came to write the novel. Schwipps was honored for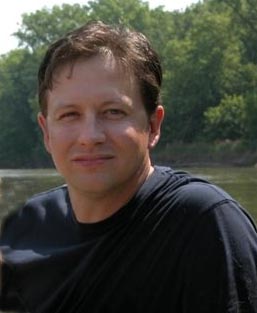 his work with the 2010 recipient of the Eugene and Marilyn Glick Indiana Authors Award for "Emerging Author". What This River Keeps was recently reissued by Indiana University Press.
Access the piece at the newspaper's website (a paid subscription may be required), or order the book at Amazon.com.
Last August, the professor, who is a 1995 graduate of DePauw, addressed the University's Class of 2015 at the University's opening convocation, summarized in this article. Video of the address is also embedded below.
Back